VENUES
Your event deserves a perfect venue, somewhere that's beautiful, comfortable and truly unforgettable.
Allow Laguna to help you source the best venues that match your requirements with the perfect ambience, facilities and setting that your guests deserve. With over 35 years of experience, our unrivalled knowledge of Asian wedding venues in London and all over the UK is matched only by the quality of our Asian catering to create perfect fusion of venue and cuisine.
Below are some of the venues we cater at as well as a more comprehensive list towards the end of the page. Should your desired venue not be listed then please contact the team at Laguna, where we will be happy to assist you.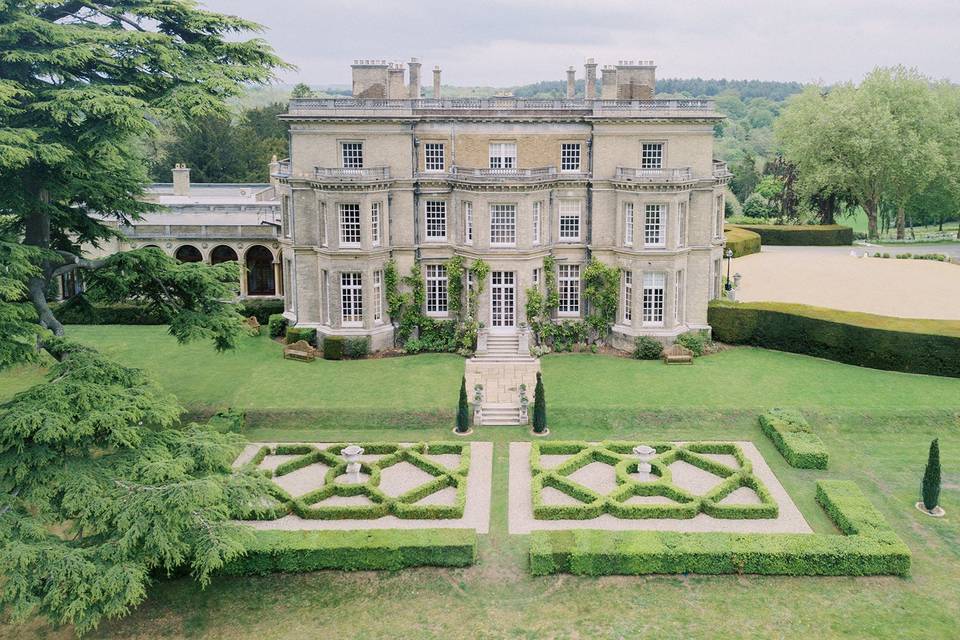 Hedsor House
When you choose Hedsor House for your luxury wedding, the stunning Georgian house with beautiful bedrooms and exceptional grounds become exclusively yours for the most important and special day of your life. Perched high above the River Thames and set in over 100 acres of historic parkland, Hedsor House has proved to be the perfect wedding venue for civil ceremonies and receptions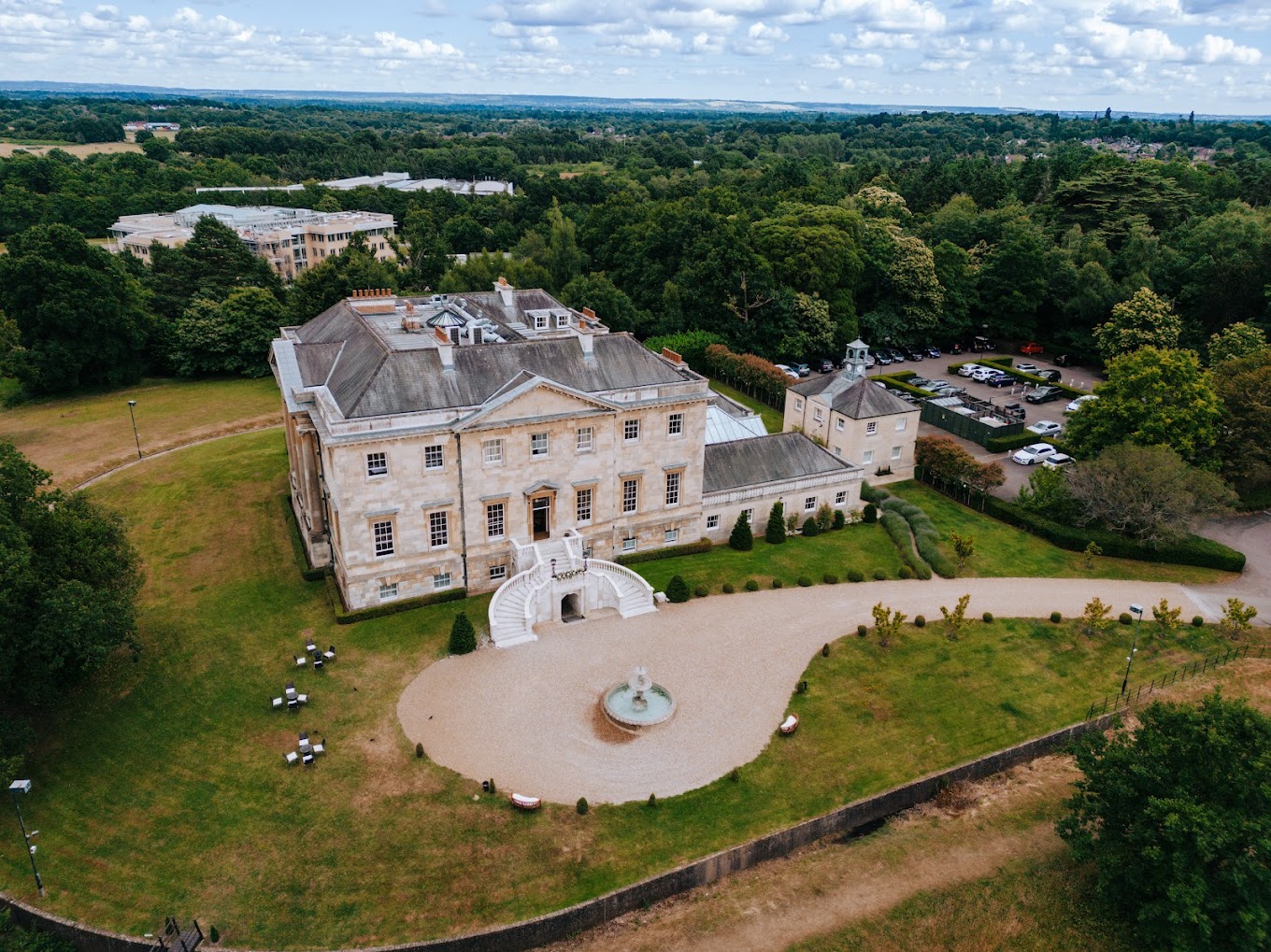 Botleys Mansion
Botleys Mansion is a majestic country house venue in Surrey. At the end of a leafy private drive, its handsome Palladian features preside over a classical fountain and 56 acres of rolling parkland making it a beautiful choice for all types of functions
The Langham Hotel
Celebrate your special day in a true romantic fashion at The Langham, London. From a chandeliered Grand Ballroom with dramatic renaissance pillars, to a lush, rose-filled garden, The Langham ensures your married life begins on the perfect note.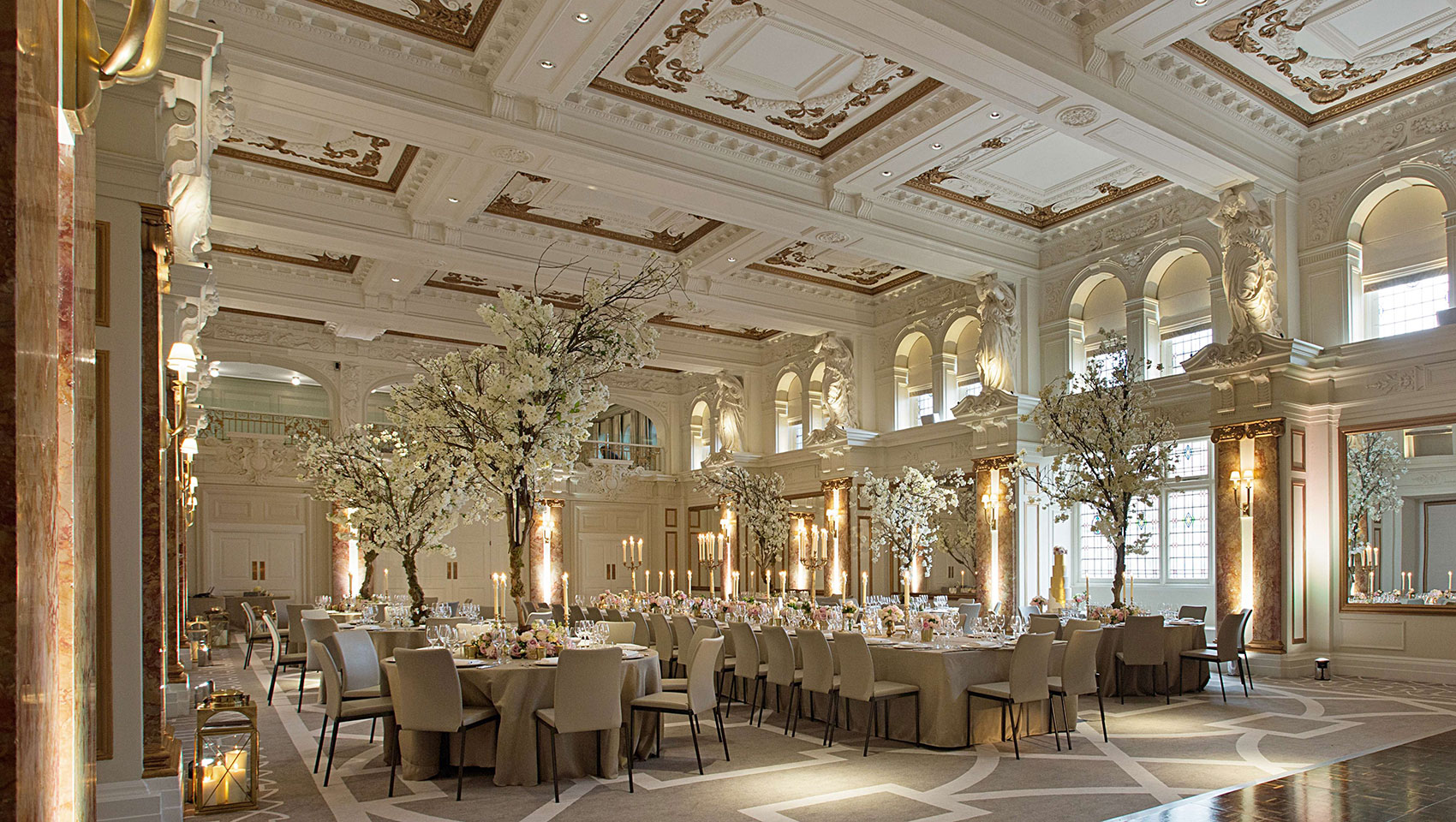 Kimpton Fitzroy
This landmark building, whose ornate terracotta facade is marked by four British queens guarding the entrance, has always been a proper home for glamour. The building was originally designed in 1898, and today you'll feel that history the second you step into Kimpton Fitzroy London's lobby and gaze around—from the marble as far as the eye can see to the original Zodiac mosaic at your feet.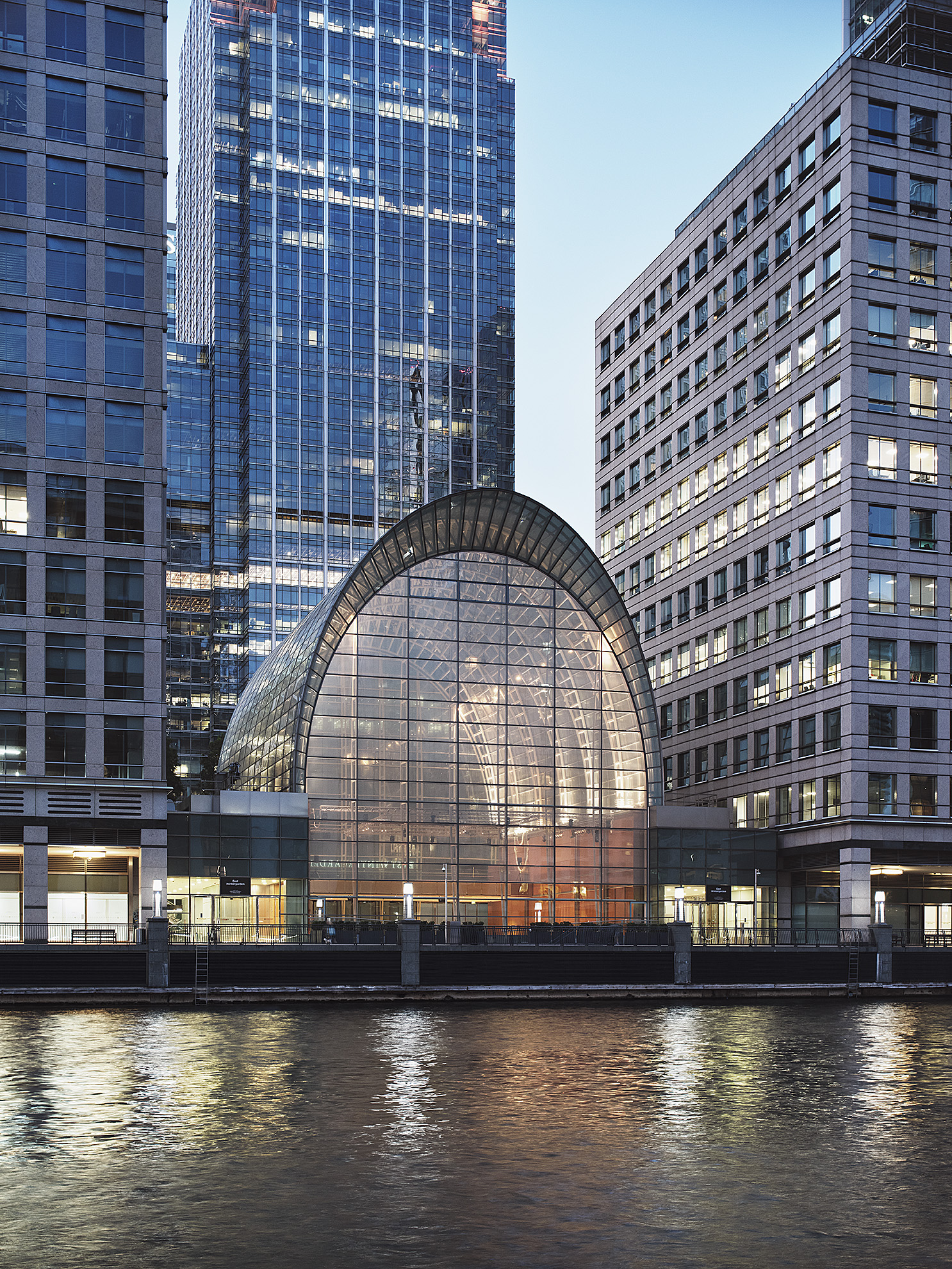 East Wintergarden
East Wintergarden is one of London's most impressive venues, licensed for religious and civil ceremonies, it is an exclusive location with uninterrupted views of the water at Canary Wharf. The art deco-inspired glass architecture is flooded with natural light during the day and transformed at night into a sparkling reception venue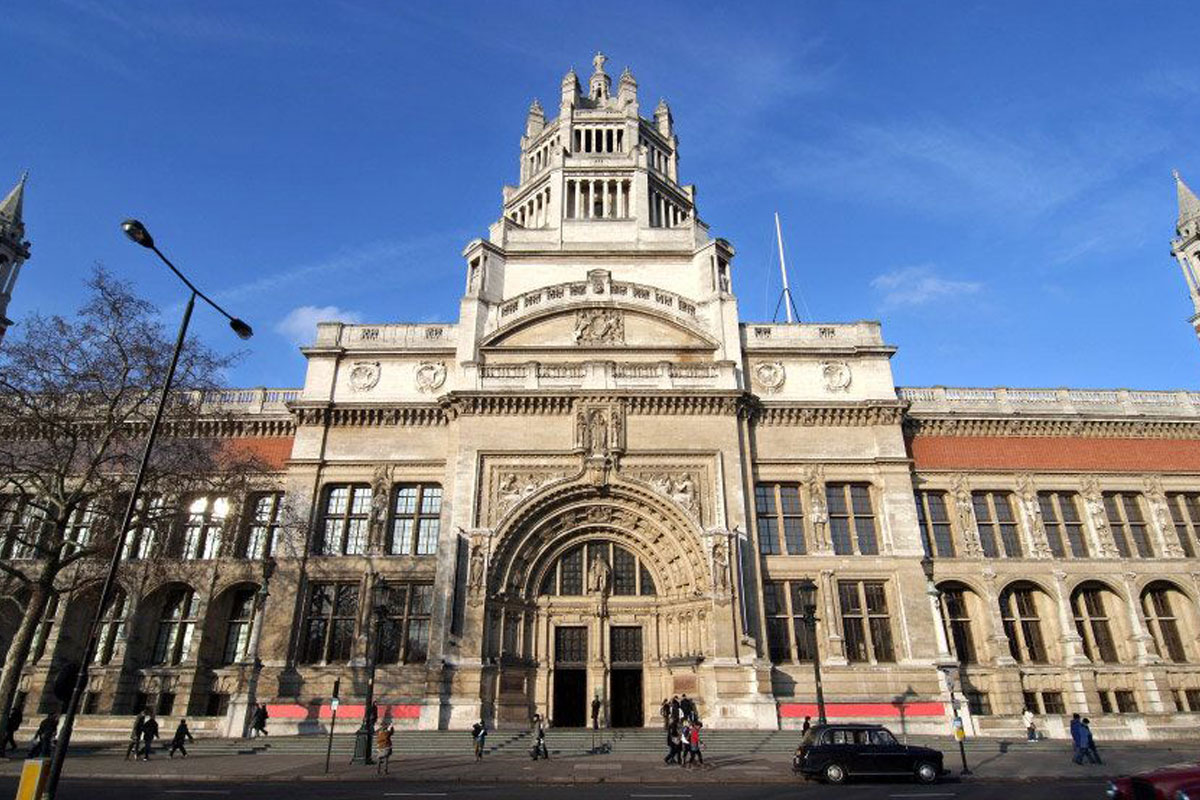 Victoria and Albert Museum
Known as the world's leading museum of art and design, the Victoria & Albert Museum is an iconic, atmospheric and unique location for your special event. Showcasing extraordinary architecture, this exclusive venue would be an unforgettable experience for your guests.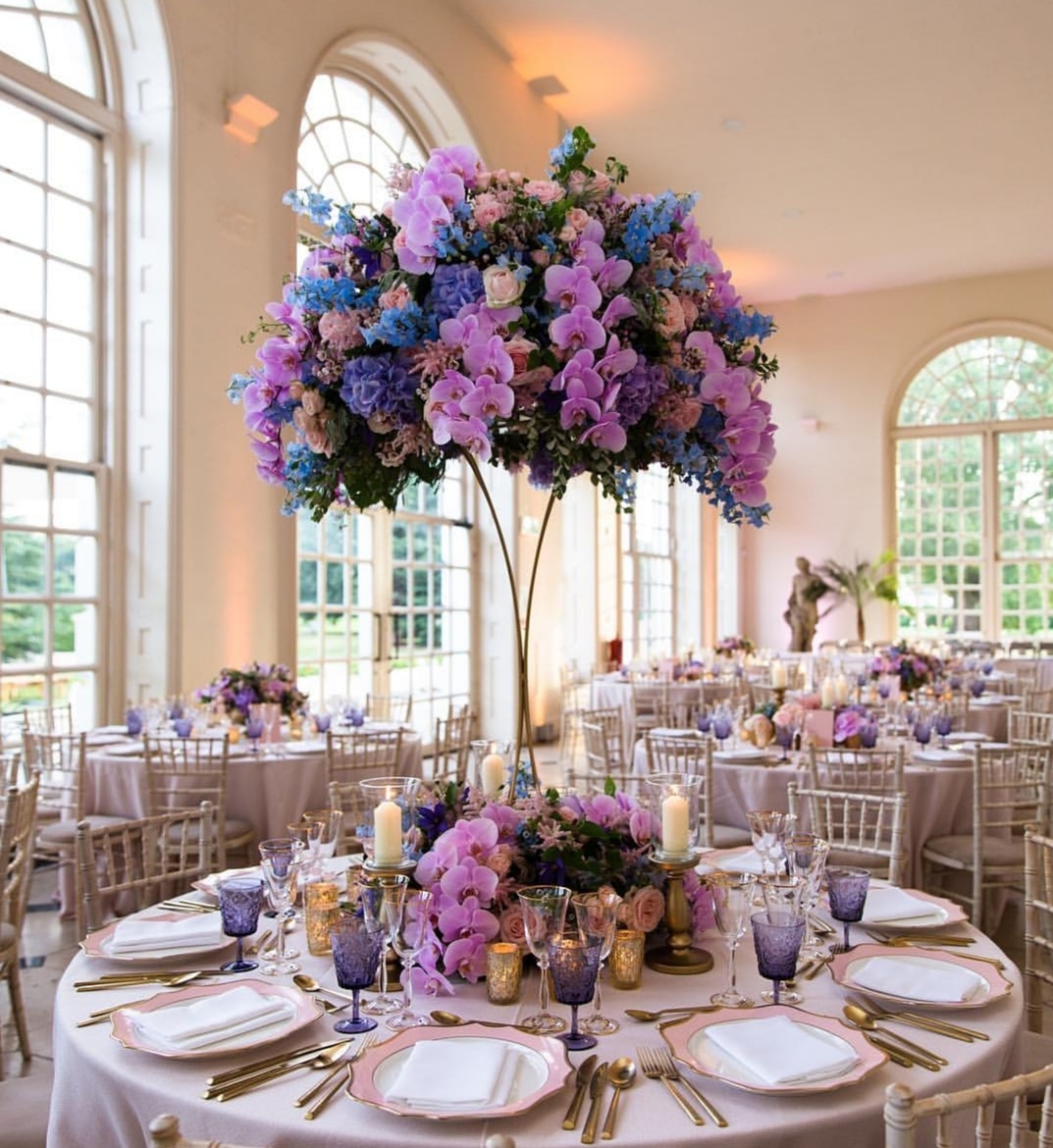 Kew Gardens
Kew's iconic contrast of historic and modern venues is what makes Kew different and spectacular. From enchanting gardens to iconic buildings, the range of venues available at Kew are designed to create an unforgettable experience for you and your guests - all within easy reach of central London.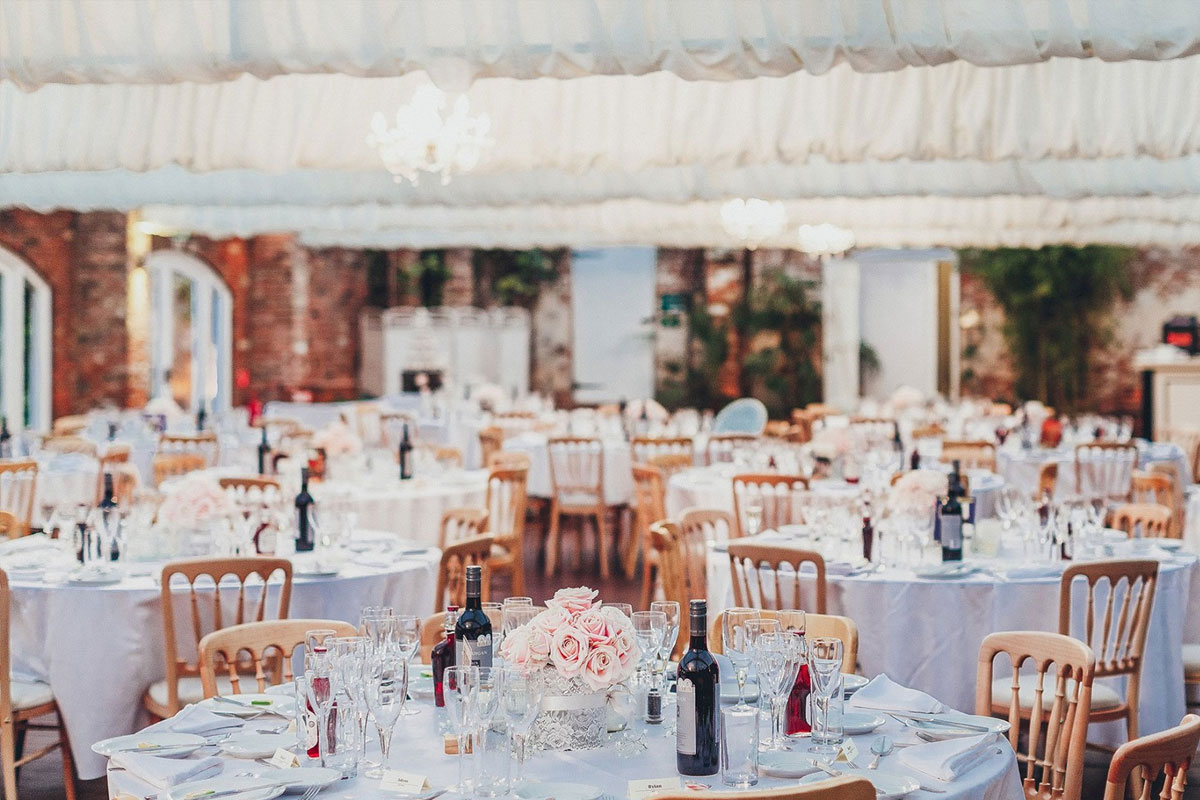 Northbrook Park
The classically elegant room features crystal chandeliers, delicate vine-leaf engravings, marble flooring. Tall French windows allow natural light to flood the room and offer views of the terrace and grounds. The room leads out to the Nuns' Garden, with its stunning water features and a large magnolia tree providing natural shade in the summertime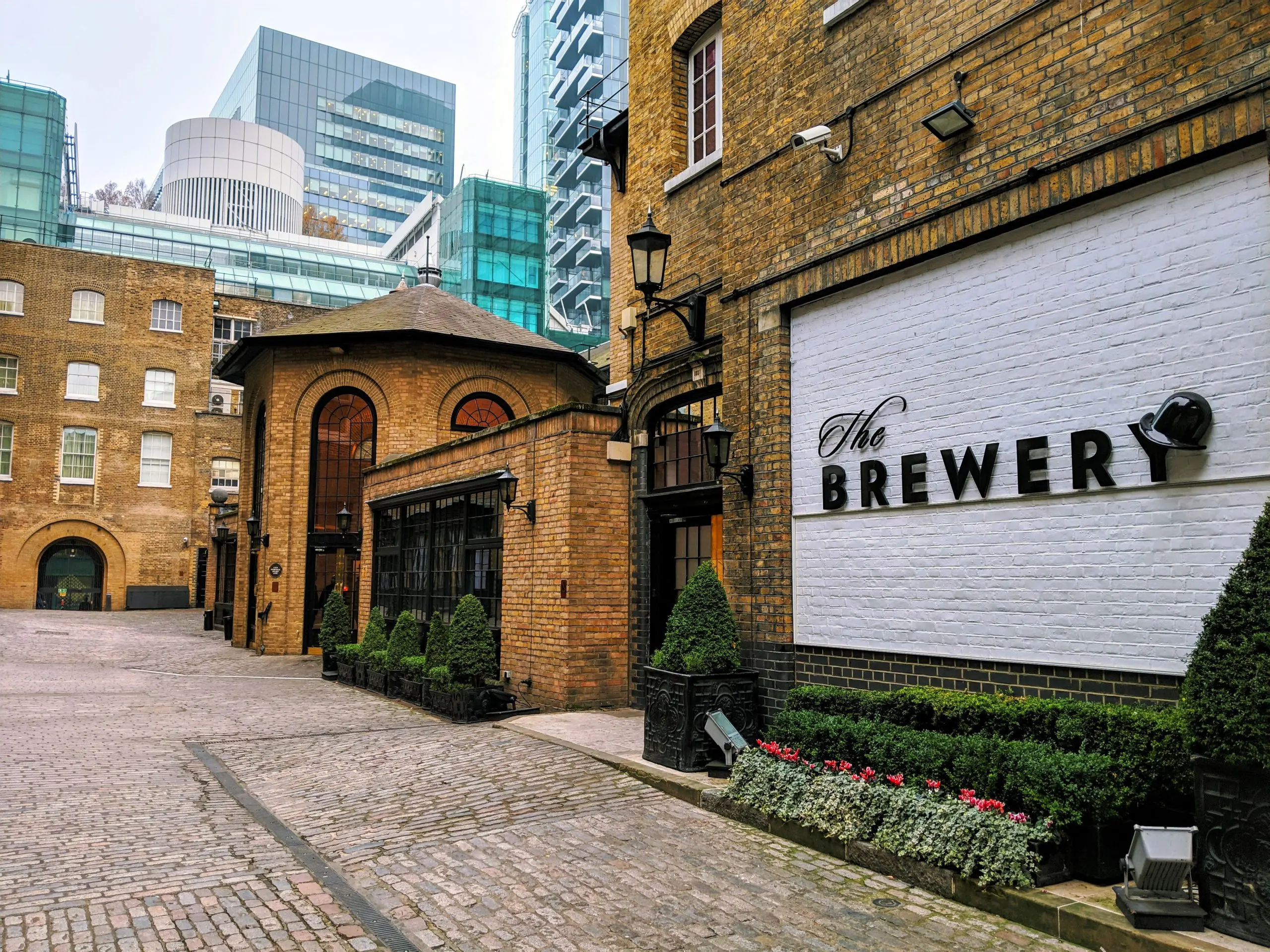 The Brewery
When you pick The Brewery for your wedding you are truly adding a historic twist to your nuptials. With the emphasis on personality and originality, The Brewery is in the heart of the City, with a great range of adaptable spaces and a character that sets us apart from other London venues.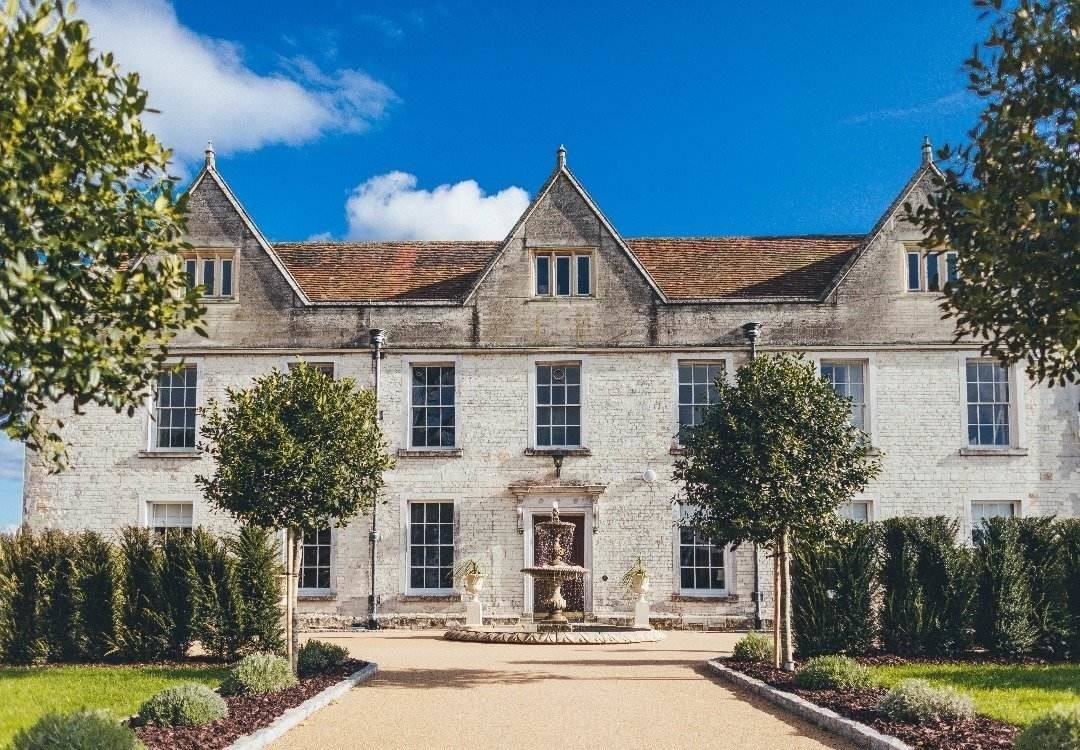 Froyle Park
The Froyle Park Country Estate is without question a stunning country house venue for weddings up to 300 guests. This magnificent estate is surrounded by 80 acres of parkland, rolling hills, sheep-dotted fields and is the quintessential country wedding venue.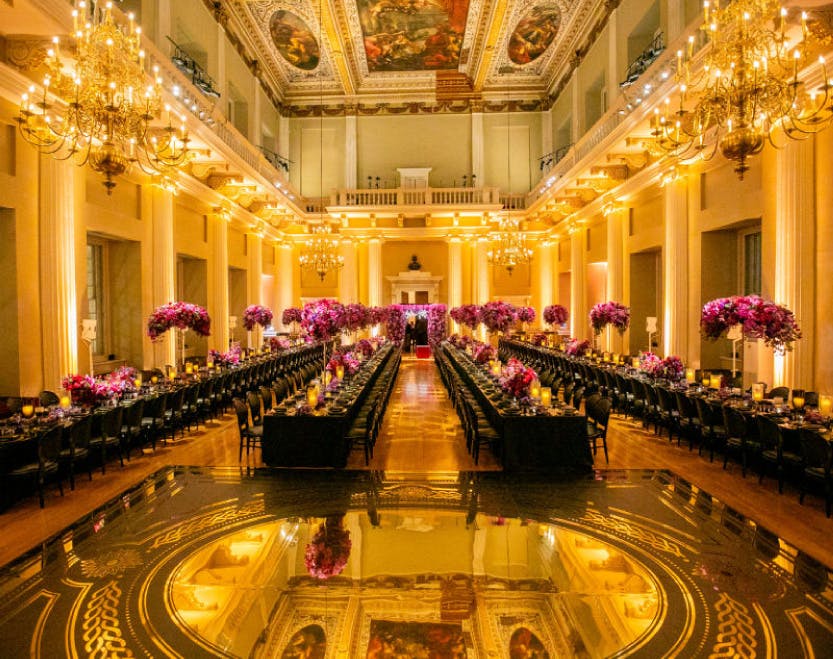 Historic Royal Palaces
The Historic Royal Palaces is a portfolio of exclusive venues consisting of Hampton Court Palace, Tower of London, Kensington Palace and Banqueting House. Reserve your wedding in History as over hundreds of years, the historic royal palaces have provided the backdrop to glittering banquets, ground-breaking conferences, fabulous celebrations and splendid royal occasions.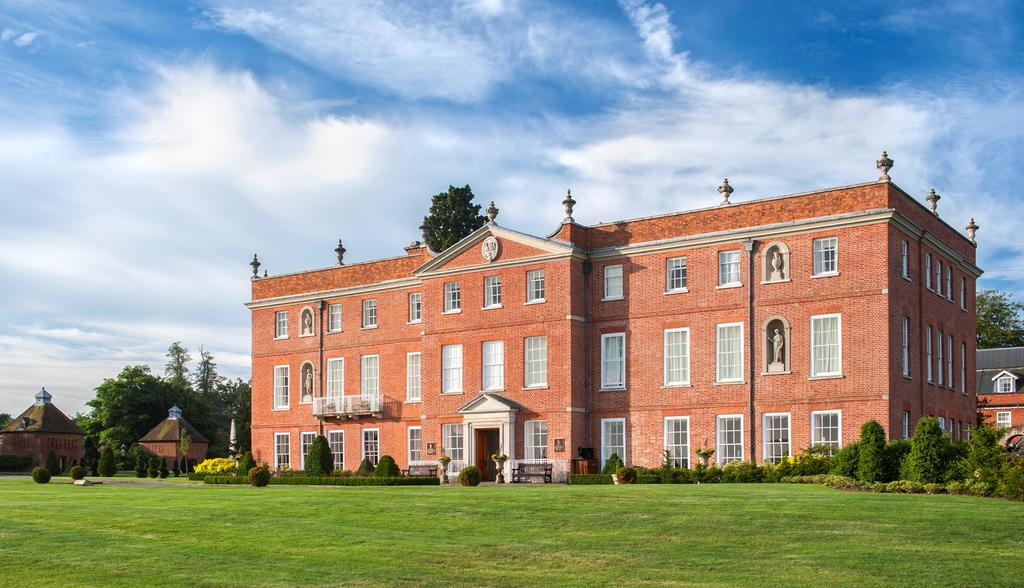 Four Seasons, Hampshire
Set in a restored, 18th-century manor on 500 acres of picturesque grounds outside of London, Hampshire seamlessly blends legacy and heritage with 21st-century modernity.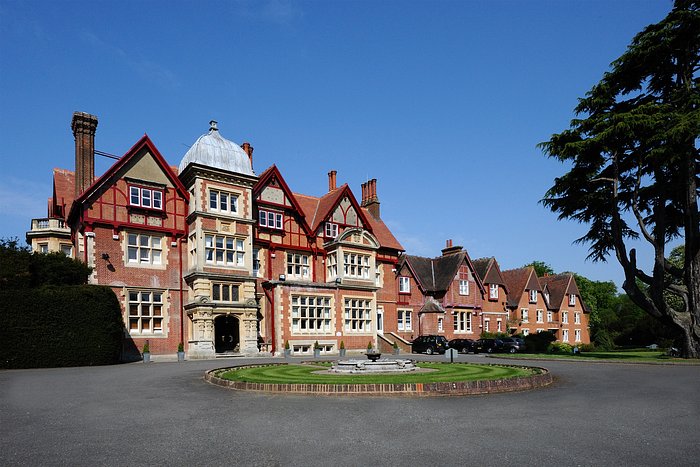 Pendley Manor
The site of this sumptuous Grade II-listed manor dates back over 1000 years, rising from a peaceful forest glade in 35 acres of rural Hertfordshire. A stunning and sophisticated hideaway housed in a Tudor revival building featuring historical elements, brought seamlessly into the 21st century.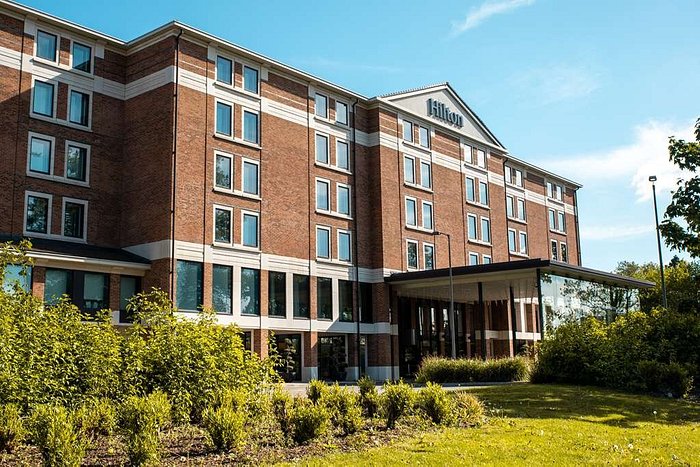 Hilton Terminal 5
Hilton's newest hotel at Heathrow has the best of both worlds being just over a mile from Terminal 5 whilst nestling in 13 acres of landscaped grounds combined with stunning contemporary interiors. Weddings taking place at Hilton London Heathrow Airport Terminal 5 enjoy the experience of The Gallery Rooms which offers space for up to 800 guests.
Easthampstead Park
Easthampstead Park is a beautiful Country House Hotel set in the gorgeous Berkshire countryside. Surrounded by 80 acres of woodland & formal gardens, this magnificent Victorian Mansion Hotel is perfect for weddings & special events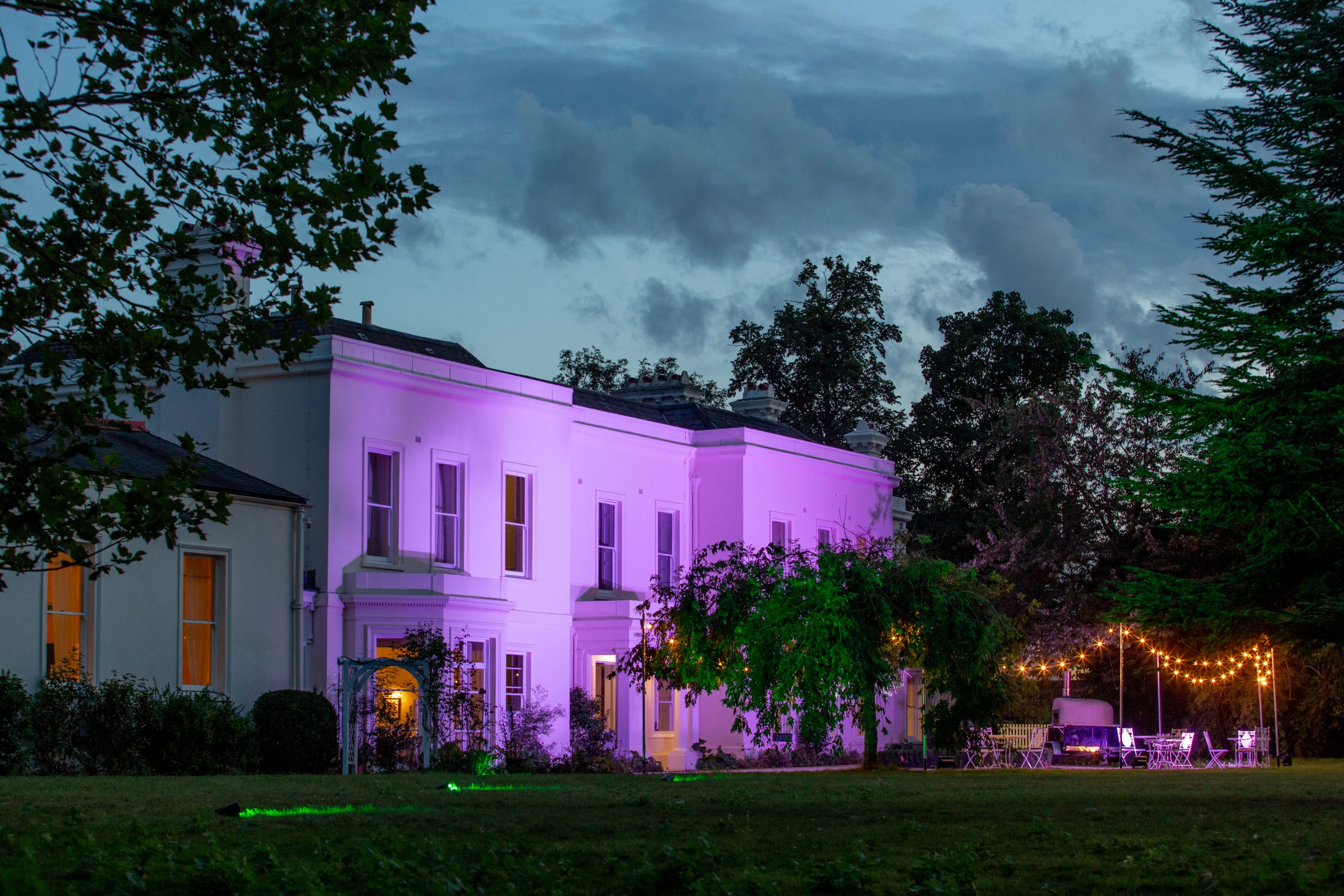 Morden Hall
Leave the hustle and bustle of city life behind you and step into a world of tranquillity and natural beauty. Set within 125 acres of National Trust parkland, this 18th-century country house wedding venue in London exudes elegance, charm and sophistication, making this a truly spectacular place to celebrate.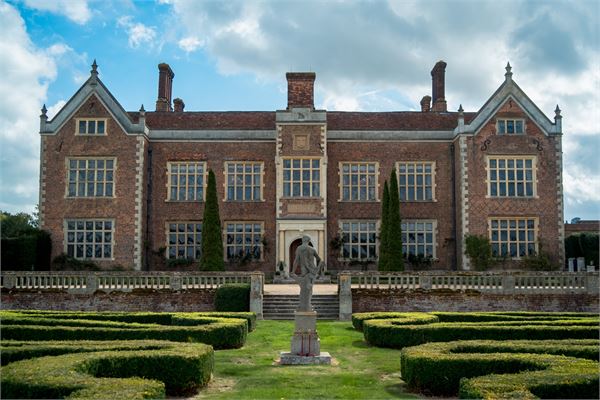 North Mymms
This magnificent stately home is the perfect setting for the most memorable day of your life, with an inspiring choice of rooms in which to exchange vows and celebrate every precious moment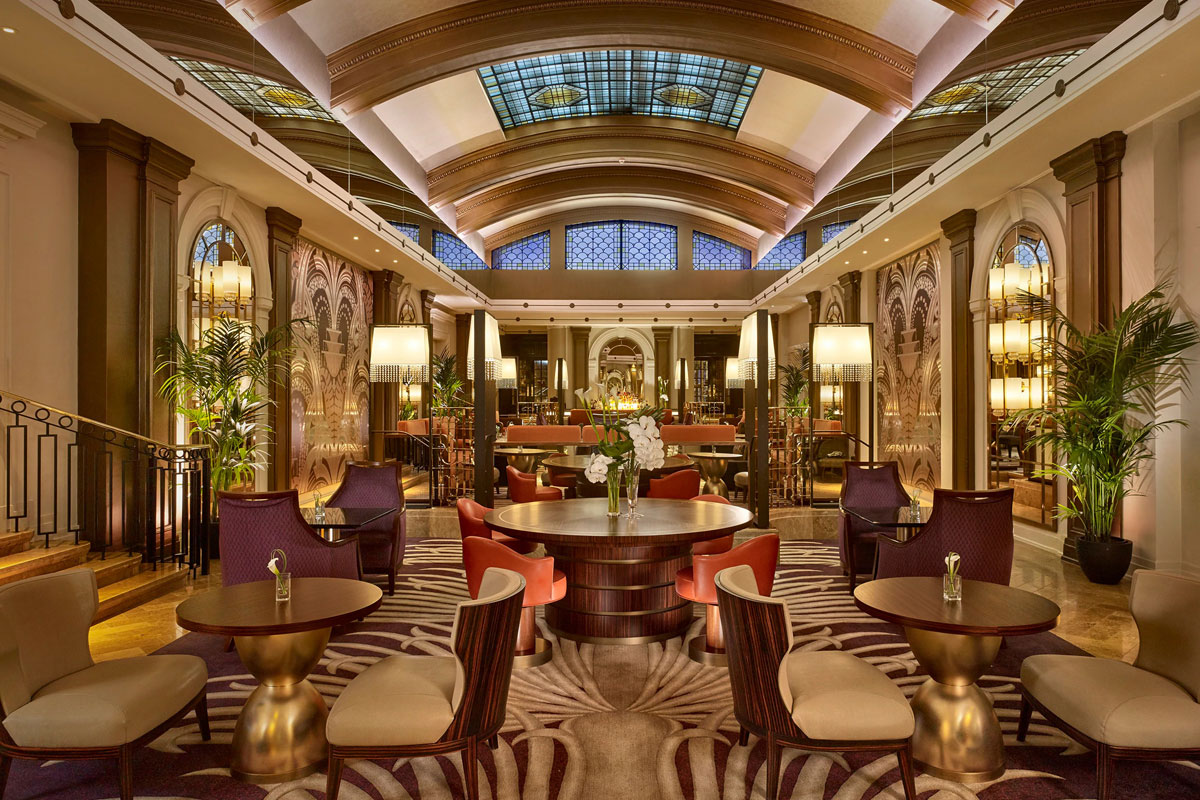 Sheraton Grand Hotel, Park Lane
The Sheraton Grand London Park Lane Hotel is one of Central London's most impressive and versatile venues for any special event. Built in 1926 our Ballroom complex is a listed Art-Deco landmark. Enter through the glamorous Silver Gallery on Piccadilly and let history and magic surround you.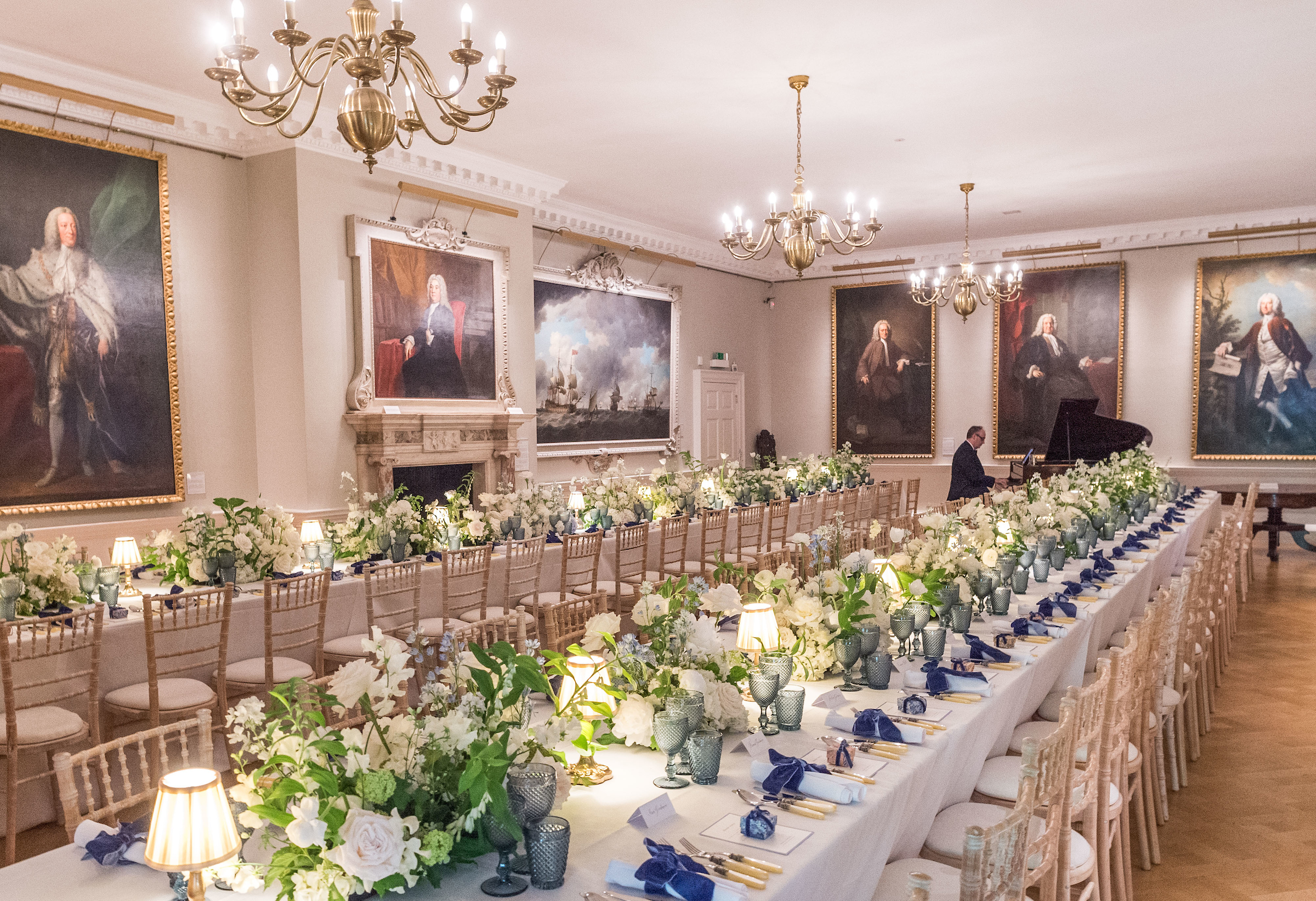 Foundling Museum
The Foundling Museum is perfect for couples looking for a unique city wedding. Tucked away in a leafy corner of Bloomsbury, the Museum is a tranquil yet centrally-located wedding venue in London. With a mix of Georgian interiors and contemporary spaces, you can hire multiple areas for your ceremony, reception and party within one venue.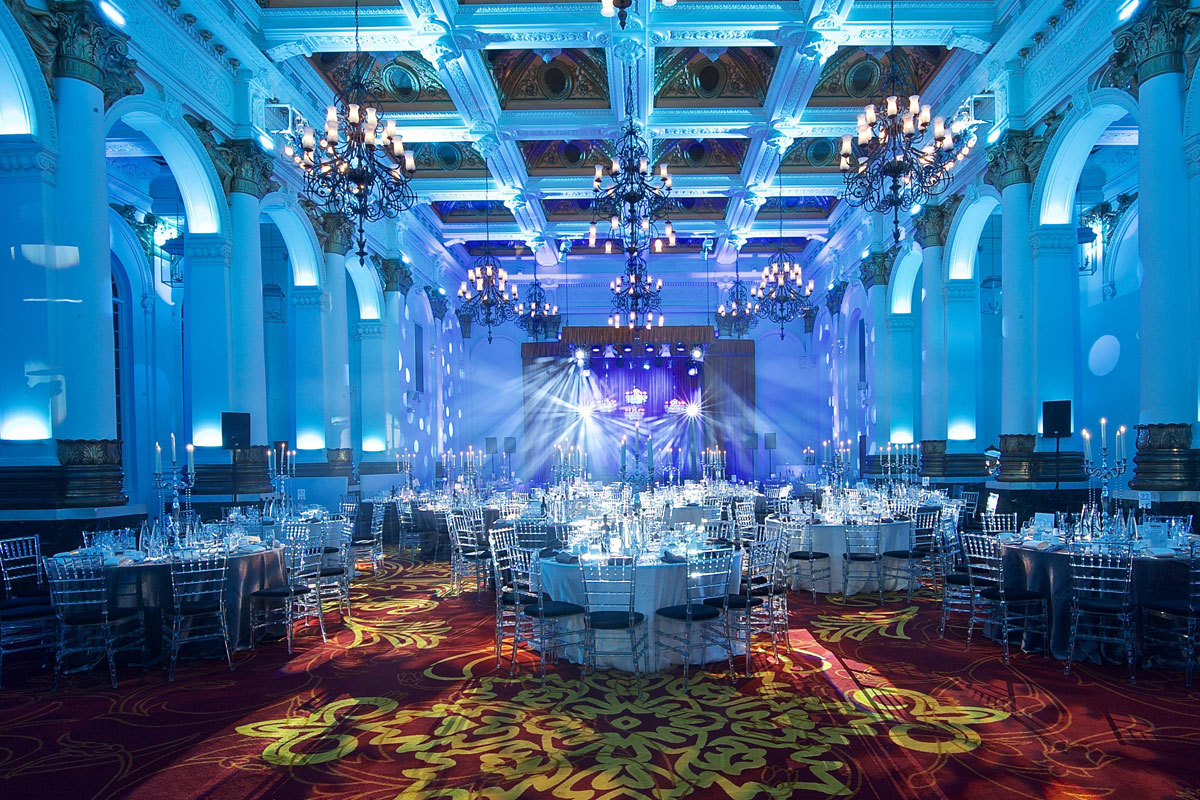 8 Northumberland
The beautifully decadent ceiling and the grand chandeliers give a fairy-tale feel to the ballroom and are sure to impress your guests. It was, after all, described by English Heritage as 'the grandest example of a Victorian ballroom in existence'.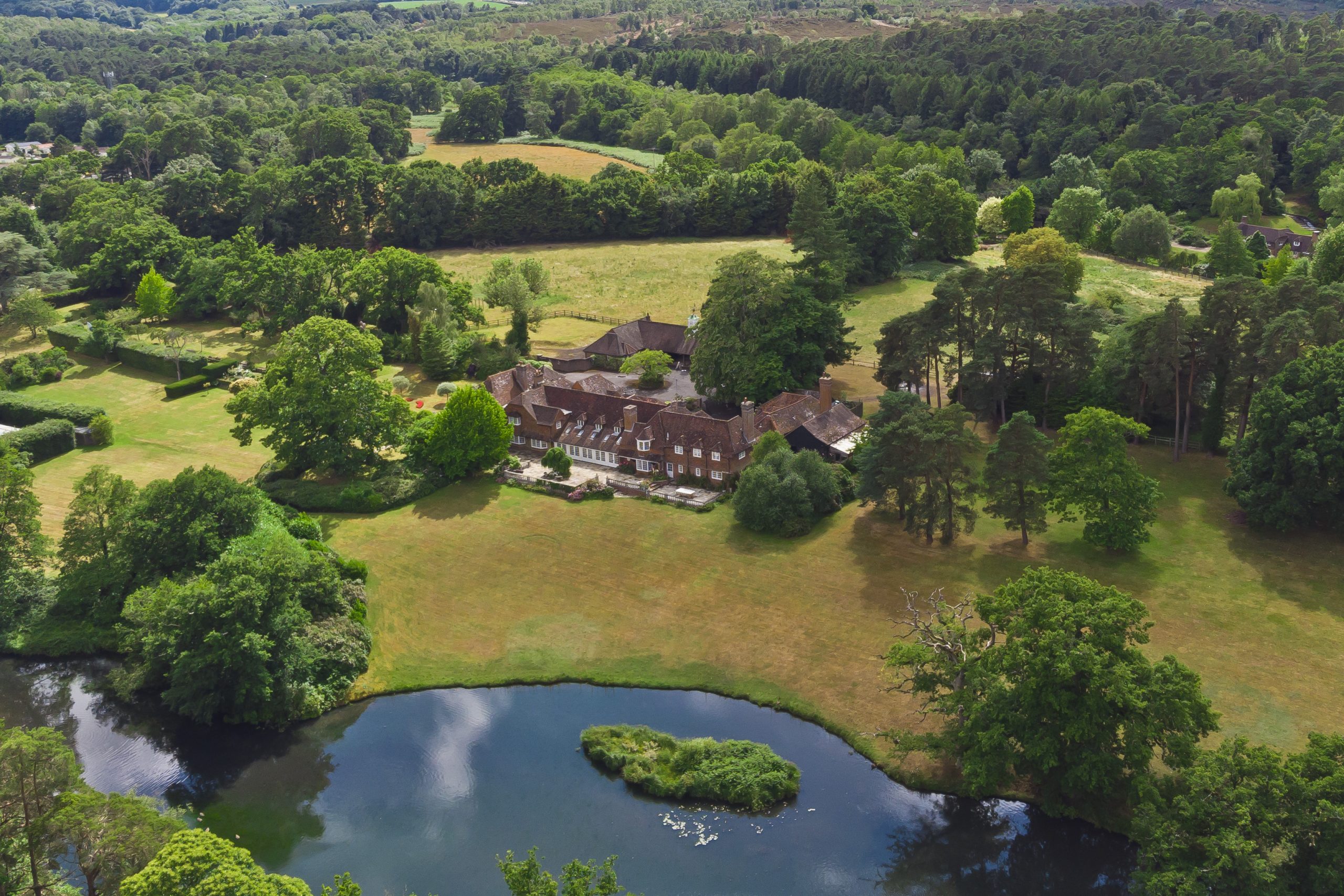 Warren Mere
The quintessential country house is situated in the village of Thursley, Godalming. Dating back to the 16th century, Warren Mere captures the heart with its breathtaking rolling hills and beautiful landscaped gardens with fragrant flowers wrapped in three lakes- all within the 49 acres of exclusivity property.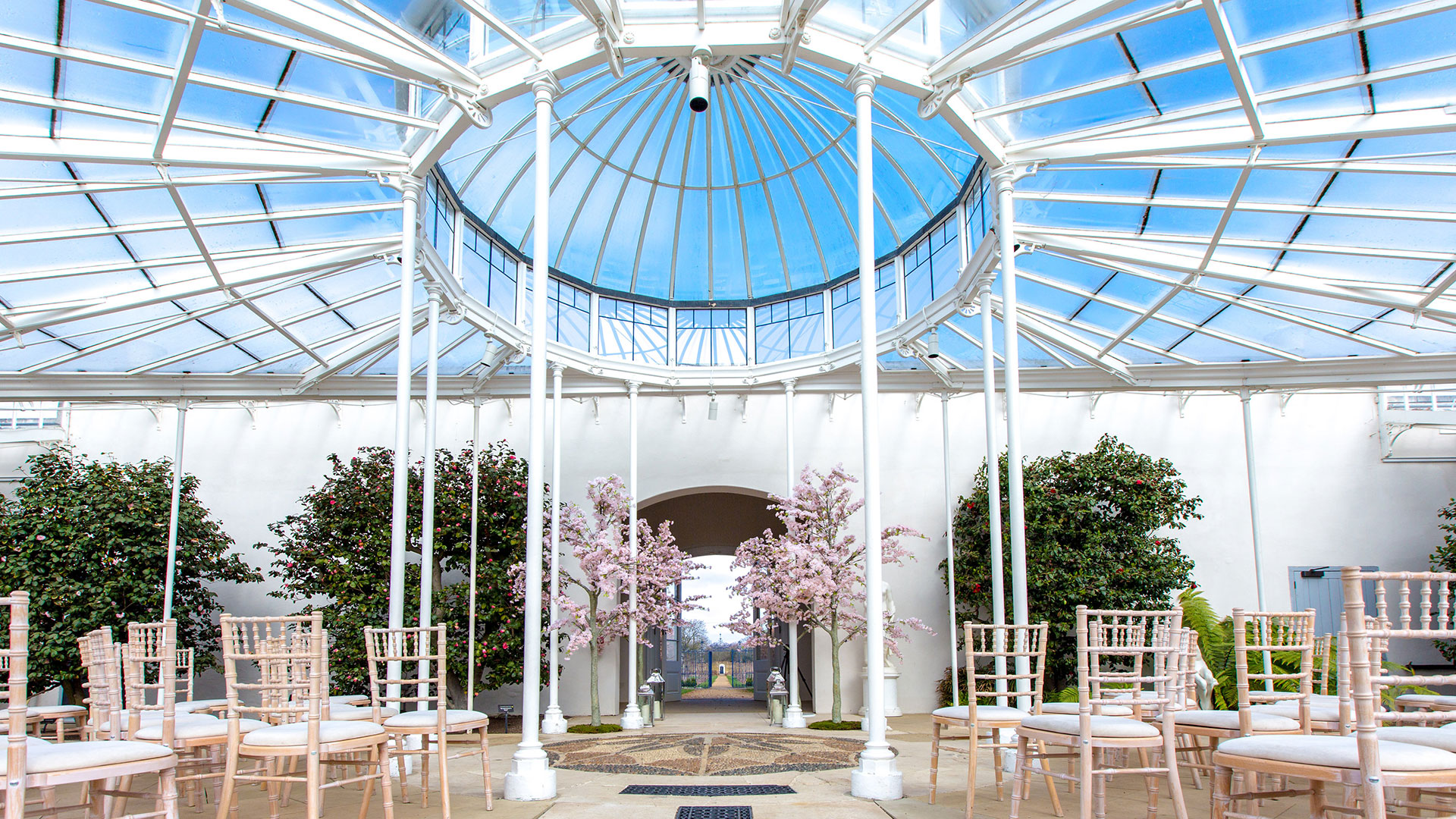 Chiswick House
Chiswick House & Gardens features the beautiful Conservatory set within the Italian Garden and great for an outdoor ceremony in the 19th-century glasshouse followed by an elegant drinks and canapés reception on the raised lawns. The largest space is The Garden Pavilion, which is a semi-permanent marquee with neutral ivory interior & chandelier lighting making it a great venue for Weddings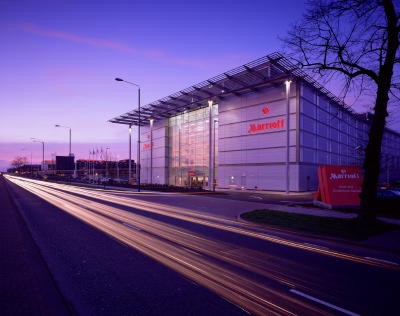 Marriott Heathrow
Leading the way to inspiration, discover the difference at the Heathrow Marriott Hotel. This modern hotel features The Lindbergh Suite which accommodates up to 360 guests for a dinner setup making it ideal for all types of social and corporate events. The venues large foyer and range of meeting rooms add an air of elegance to the hotel making it a great choice for your next event.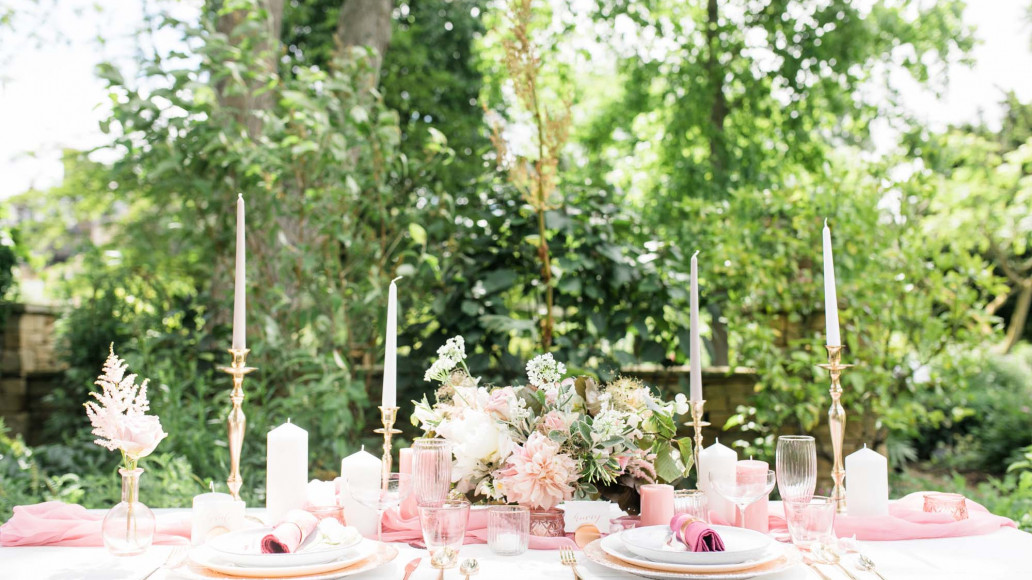 Chelsea Physic Garden
Celebrate your wedding in the spectacular yet understated, tranquil beauty of the Chelsea Physic Garden. This outstanding and adaptable venue offers any number of décor and theme possibilities. Discover idyllic photographic backdrops amidst its collection of over 5000 rare, beautiful and botanically significant, plants.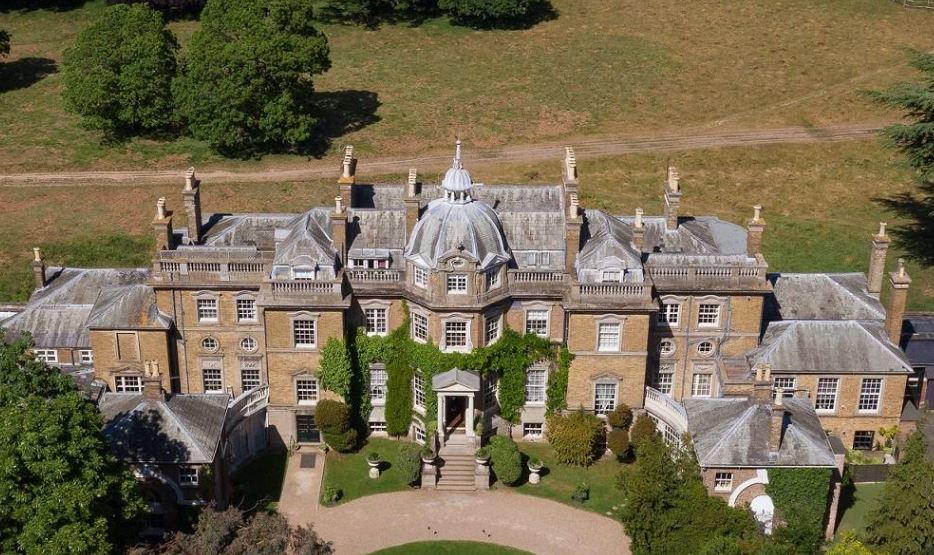 Hampton Court House
Hampton Court House is a stunning Georgian mansion set within nine acres of enchanting 18th century gardens including follies and the famous, listed shell grotto. With its unique architectural features, glamorous rooms and overlooking one of London's most exquisite Royal Parks the views will take your breath away, hardly changed from when J.M.W. Turner immortalised this corner of the Thames in paint.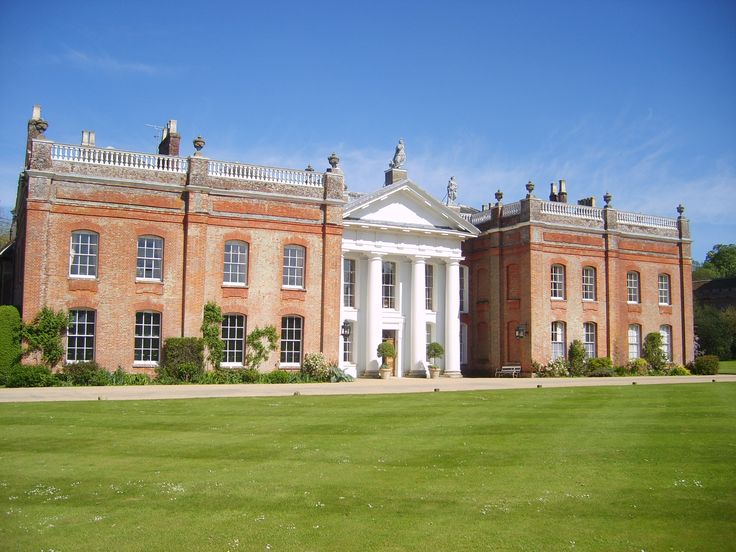 Avington Park
Avington is a beautiful, family-owned private estate just east of Winchester. Set in its own private parkland of 150 acres, along the banks of the River Itchen, for centuries Avington has served as a playground to both Kings and Royal Courtiers. During this time, Avington became a prestigious party palace that sat at the heart of the Royal Court.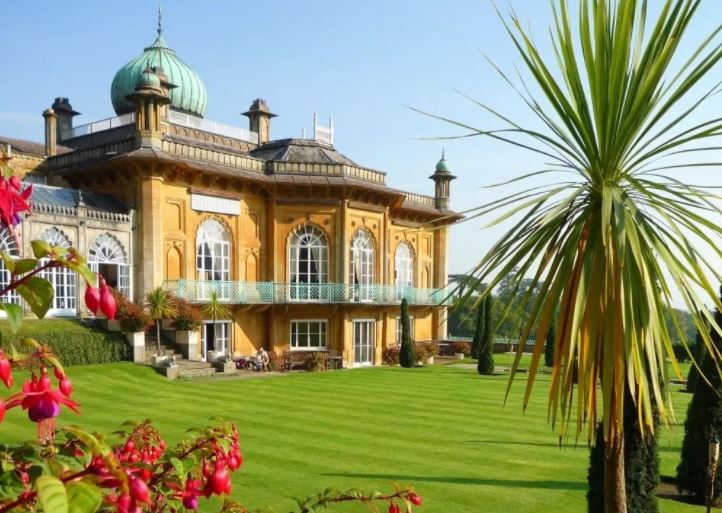 Sezincote
Sezincote is unique. At the heart of a traditional, family-run estate covering 3,500 acres of rolling Cotswold countryside stands a 200-year-old Mogul Indian palace, set in a romantic landscape of temples, grottoes, waterfalls and canals reminiscent of the Taj Mahal.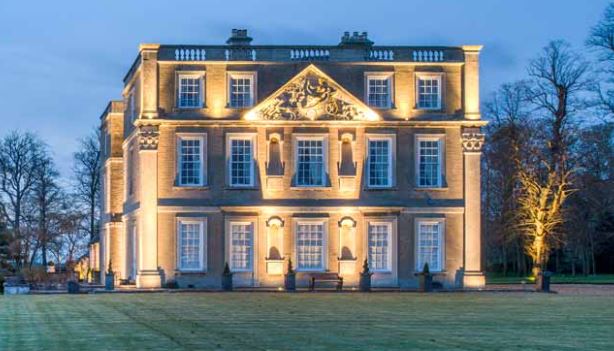 Hinwick House
Built in 1710 for the aristocratic Orlebar family and modelled on the original Buckingham Palace, Hinwick House is a grand Grade I listed Queen Anne country house set in 38 acres of magnificent parkland.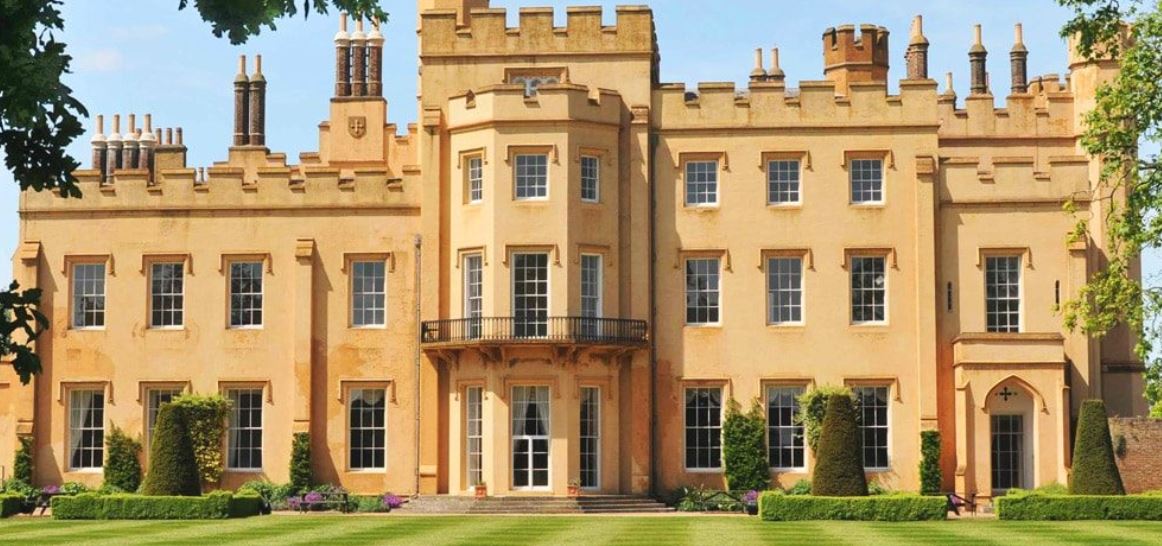 Ditton Manor
With its captivating combination of hidden history and idyllic gardens, there is an almost palpable sense of magic about Ditton Park Manor. Situated in the picturesque gardens and surrounded by the centuries old moat Ditton Manor House offers weddings throughout the year with an array of spaces to suit your needs. This historical landmark is set in glorious grounds just off the M4 and 10 minutes from Heathrow Airport.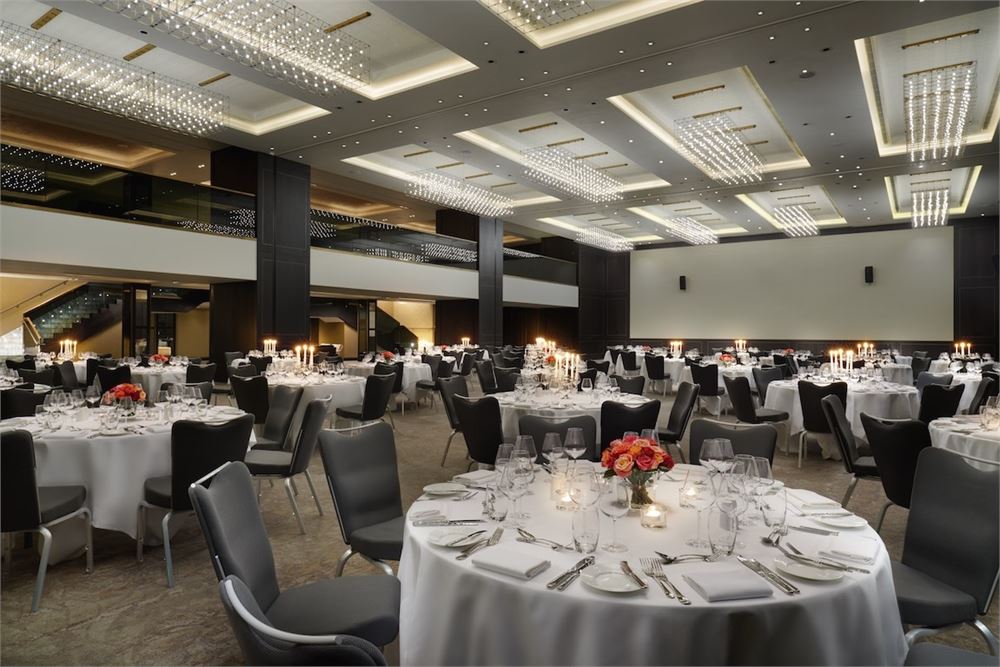 Hilton Bankside
The Grand Ballroom at Hilton Bankside is one of London's premier events spaces, perfect for a Central London wedding & reception. Glittering chandeliers bring a luxurious touch to the Grand Ballroom. This fabulous event space can accommodate dinners for over 400 guests guests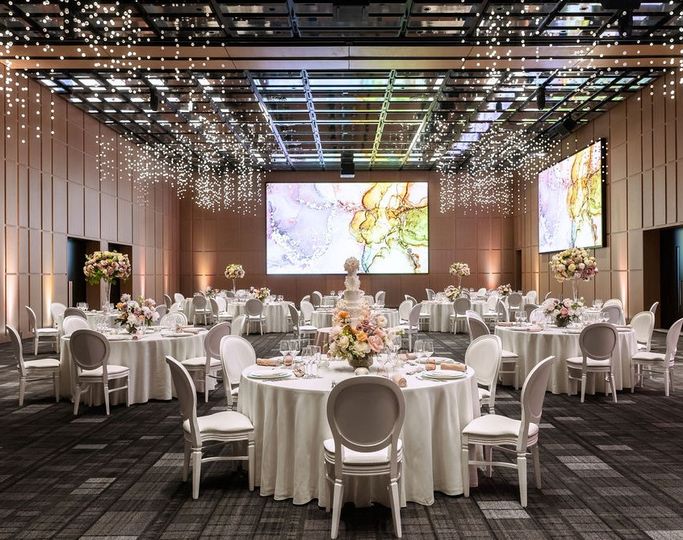 Pan Pacific Hotel
A new statement of indulgence in the heart of the city, Celebrate your event at the Pan Pacific London. This brand new hotel integrates design with comfort and Asian hospitality, making it the ideal choice among luxury hotels in London. A modern urban retreat designed by Yabu Pushelberg, centrally located in Bishopsgate, London.
Warbrook House
Set in incredible surroundings, as you reach the end of the tree-lined driveway, Warbrook House Hotel sweeps into view: a magnificent Grade I listed mansion designed by renowned architect John James in 1724, set in 121 acres of Grade II listed gardens, complete with its very own Versailles-style canal.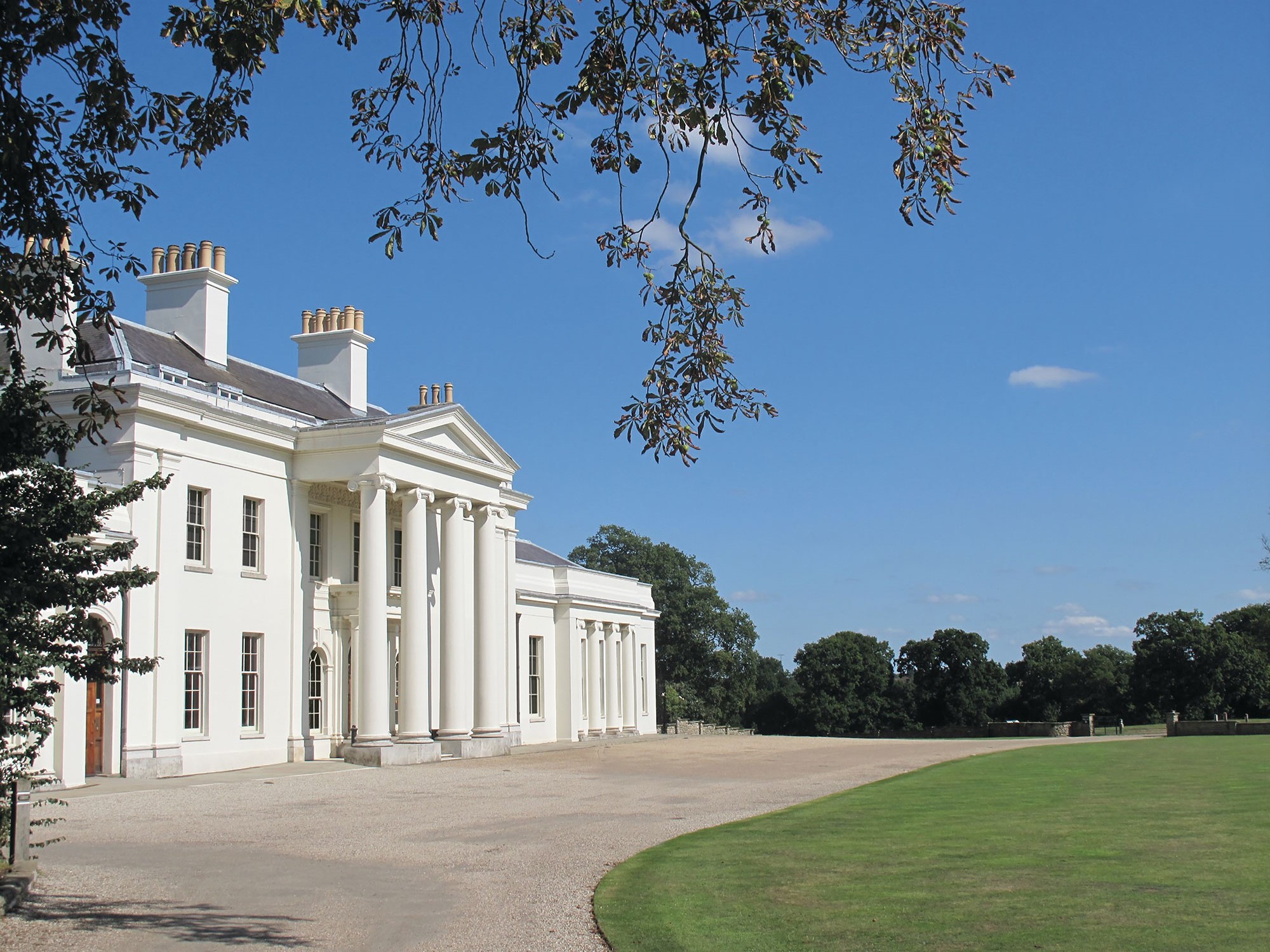 Hylands Estate
An award-winning Grade II* listed mansion, Hylands House, is set in 574 acres of landscaped parkland. Here, you'll find a beautifully restored ceremony and reception rooms, plus the contemporary Grand Pavilion and outdoor wedding ceremony garden just a few steps away.
Addington Palace
Addington Palace is a Grade II listed Palladian Style Mansion which lies within 163 acres of Surrey's finest countryside. This historic site dates back to King Henry VIII and was once home to six of the Archbishops of Canterbury. A great venue for Weddings, Corporate and Private events.
Luton Hoo Walled Garden
Utilising both the inside and outside areas, the Luton Hoo Walled Garden is ideal for both corporate events and private celebrations for upto 400 guests. The stunning surroundings with open spaces and modern décor make it ideal for weddings, birthdays and other special celebrations.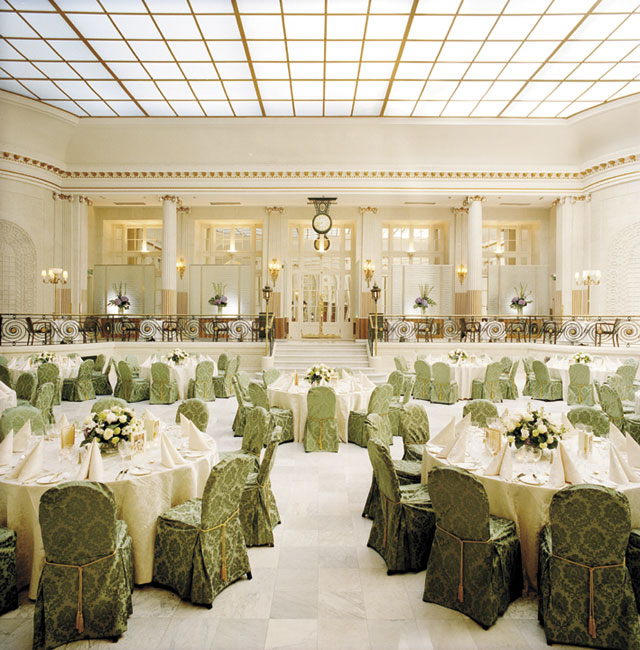 Hilton Waldorf
Hilton Waldorf, Aldwych provides an impeccably styled interior, with fabulously restored balustrades lending an air of chic decadence and sophistication. Its elegance and history to help give the 'wow' factor on your very big day.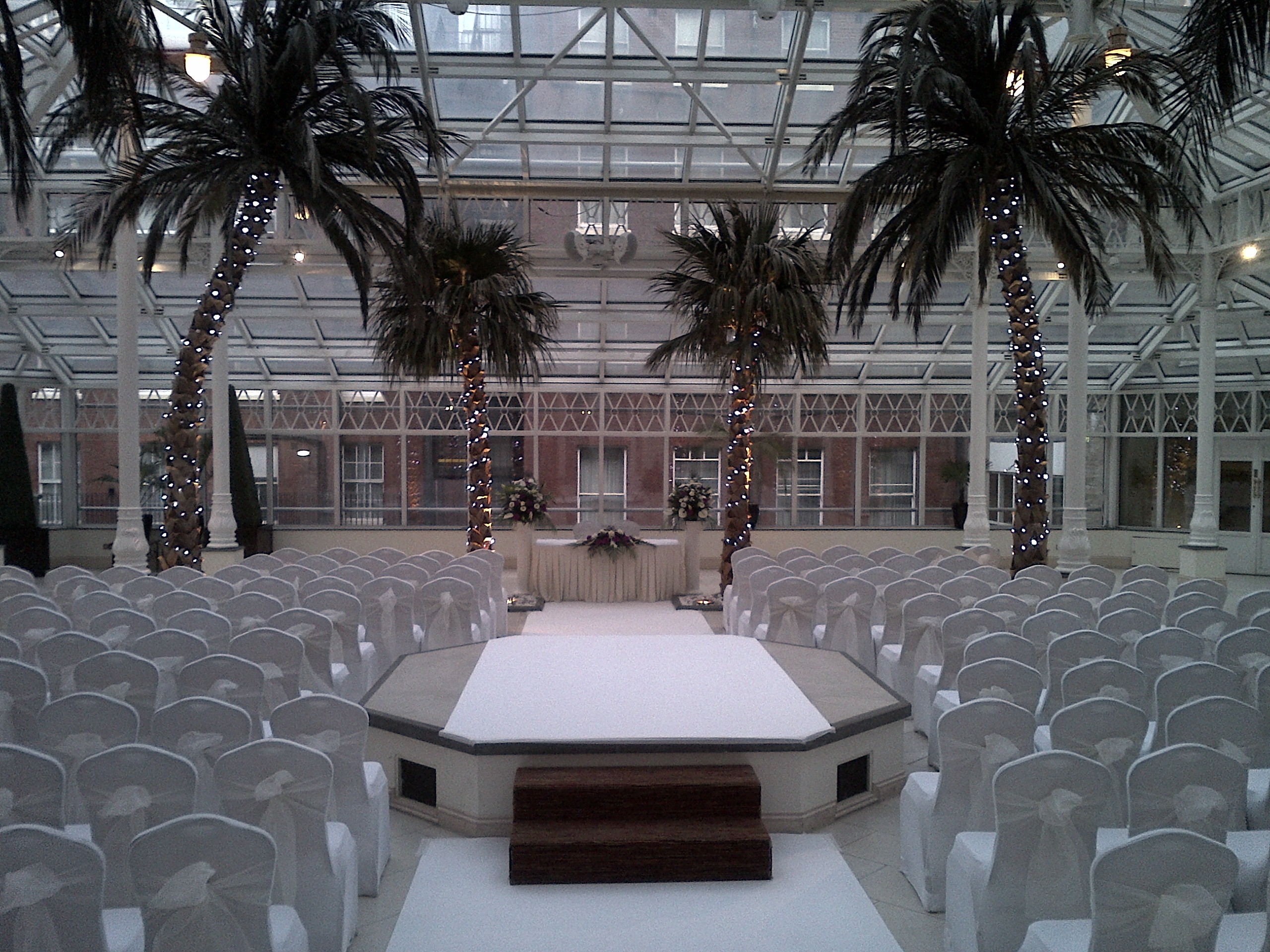 Millennium Gloucester Hotel
The Millennium Gloucester hotel in Kensington offers a range of suites to match your requirements. The Conservatory is a sleek and stylish suite, with its magnificent glass structure enhanced by up-lit palm trees. The Orchard Suite offers a larger venue with a contemporary Eastern design and for a traditional English style setting the Cromwell Suite is ideal.
Hilton London Metropole
The Hilton London Metropole is one of Europe's largest hotels with the space and flexibility to hold up to 1000 guests for any occasion. The hotel is located in the heart of London, just five minutes from the West End.
Grand Connaught Rooms
Grand Connaught Rooms is one of London's most exclusive and magical wedding venues. With palatial surroundings including elegant arched ceilings, exquisite wood panelling and crystal chandeliers; you can rest assured that your guests will cherish your special day.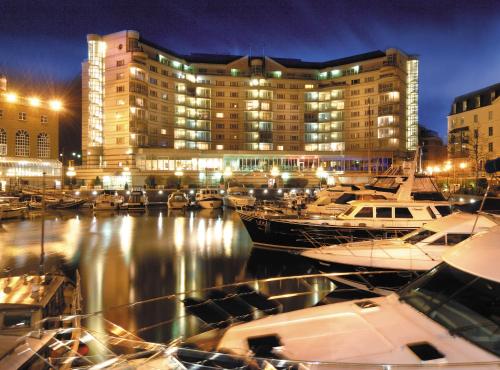 Chelsea Harbour Hotel
The Chelsea Harbour Hotel is situated in London tucked away in an exclusive area in Chelsea Harbour overlooking the River Thames and Marina with spectacular views across London's iconic landscape. Picture-perfect for weddings and events, The Chelsea Harbour Hotel promises luxury, sophistication and exclusivity.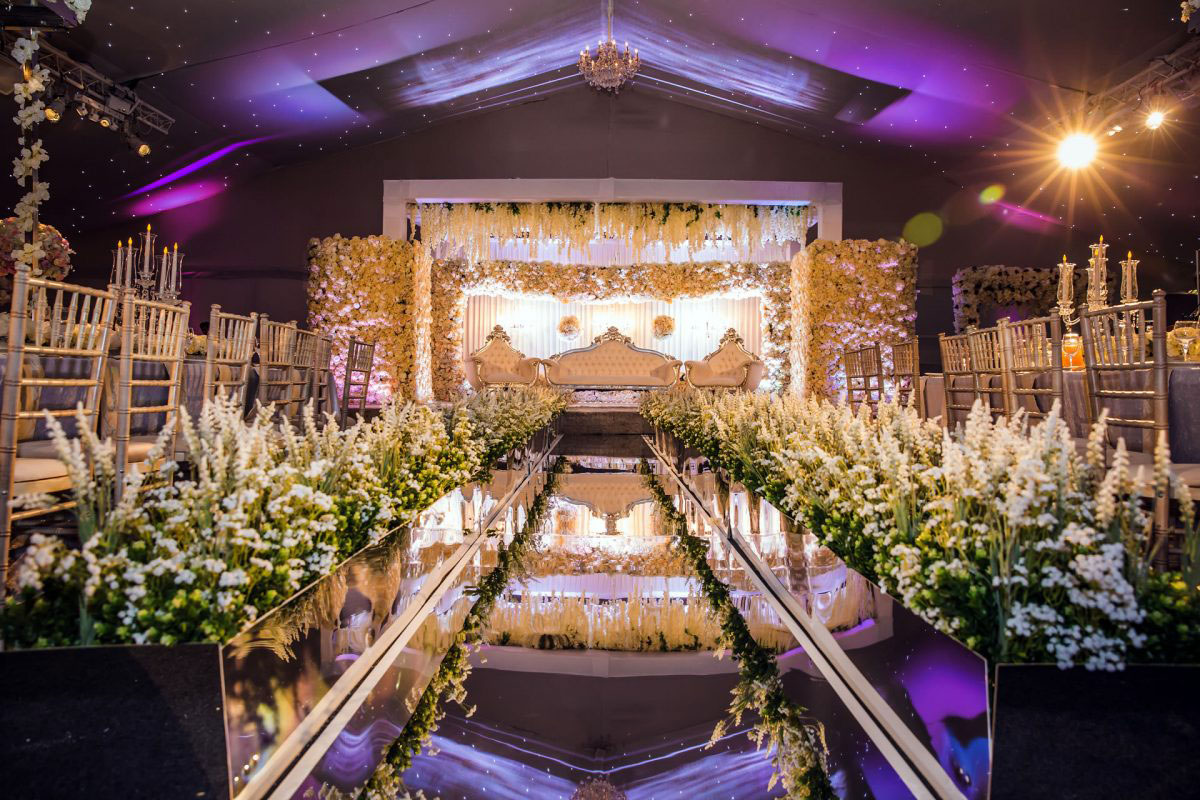 Syon Park, Osterley
The Walled Garden can host large extravagant wedding groups to small, intimate celebrations whilst still remaining completely flexible and customisable. With its two distinct venue areas, the reception and dining spaces can accommodate from 150 to 600 guests within the stunning location.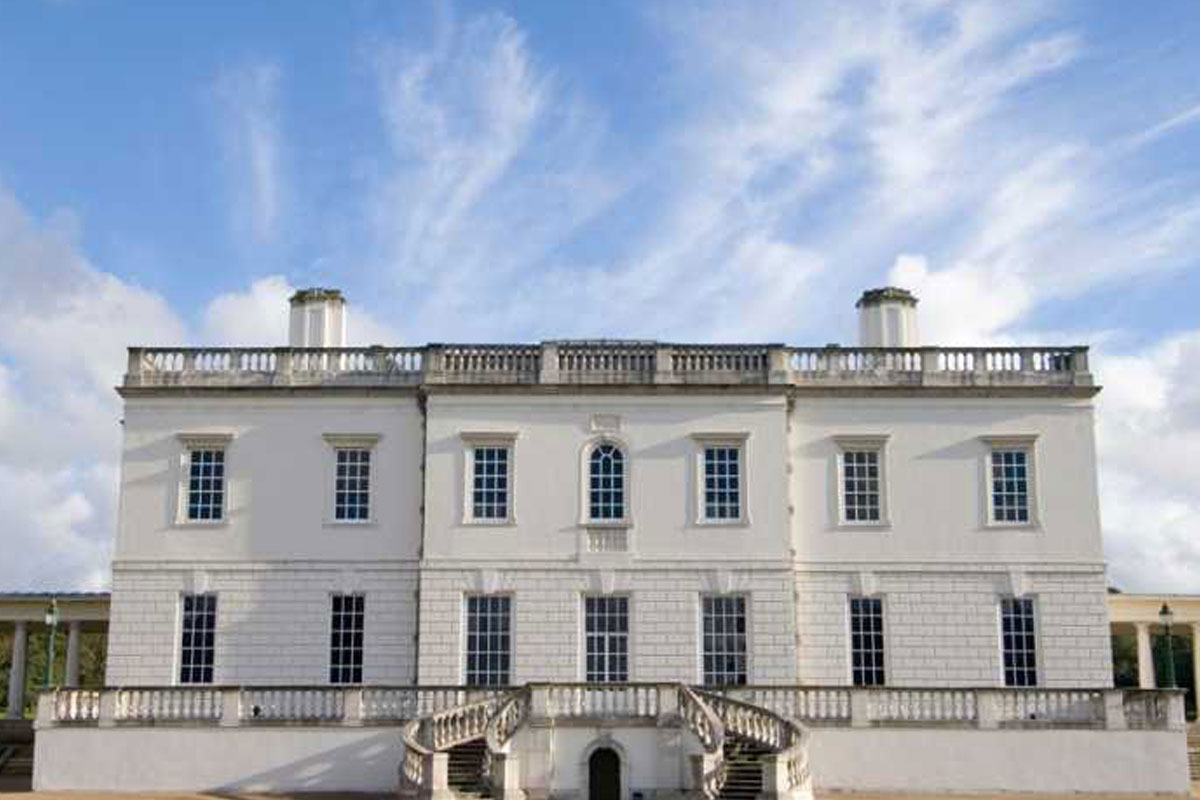 Queens House
The Queen's House is a truly unique, iconic and stylish wedding venue. Conceived as a 'House of Delight' for James I's Queen, this exquisite former royal residence is set in the green and leafy surroundings of Greenwich Park, London, with spectacular views across the gardens of historic Greenwich to the River Thames and the contrasting skyscrapers of Canary Wharf beyond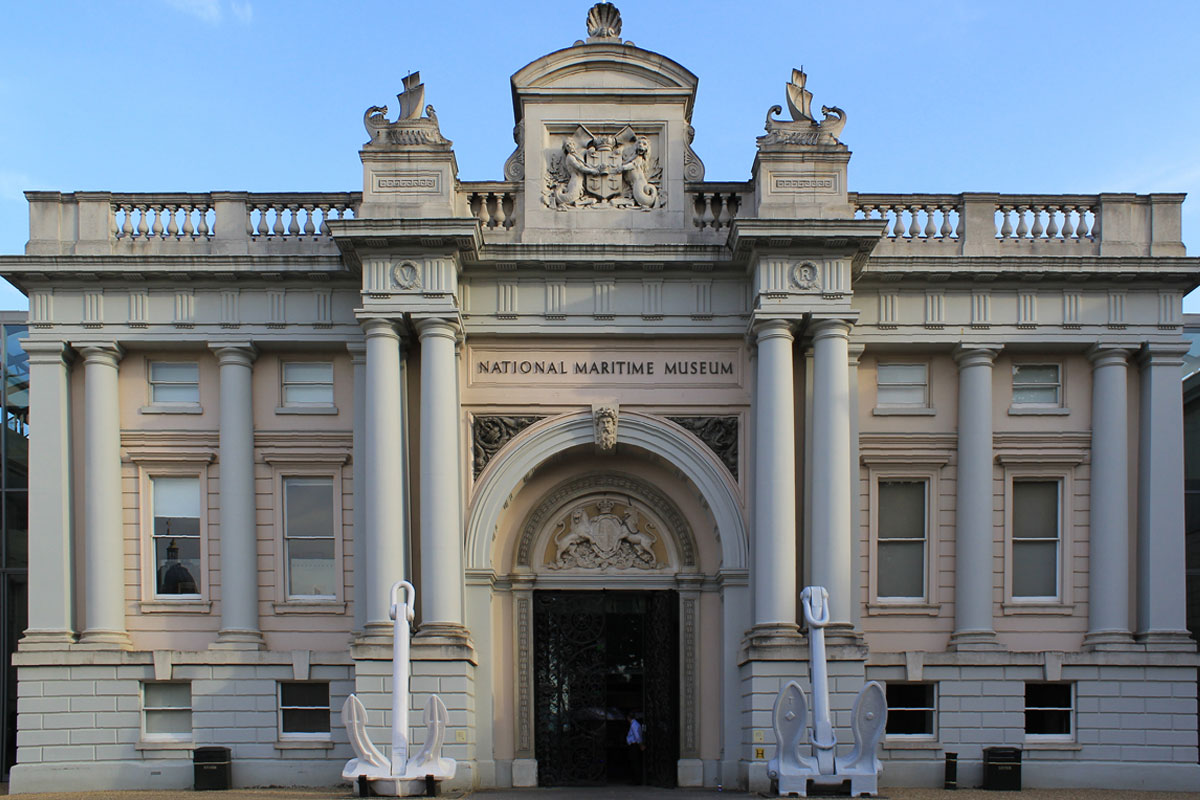 National Maritime Museum
Spanned by a soaring glass roof, Neptune Court is a meeting of classical 18th-century grandeur and innovative modern architecture at the heart of the National Maritime Museum and is the ideal location for large wedding receptions located within easy reach of London.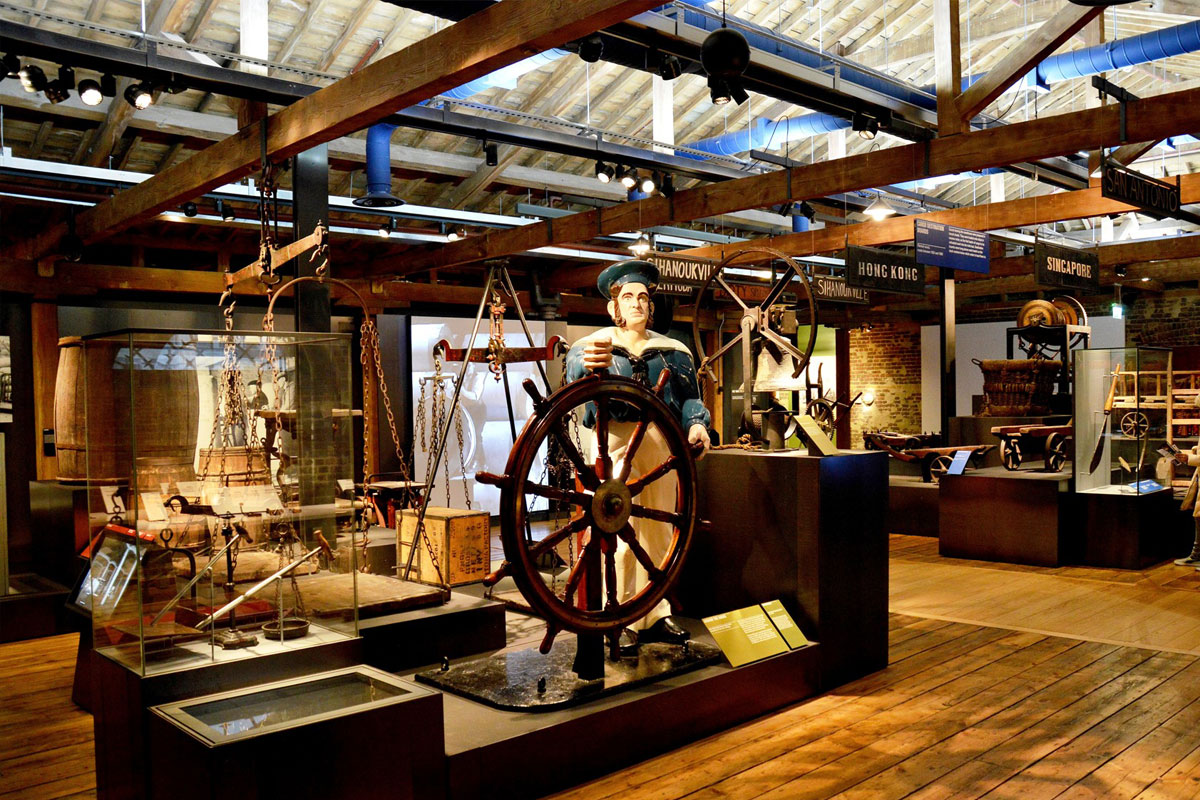 Museum of London Docklands
The Museum of London not only offers the most amazing backdrop for all manner of social and corporate event but its unique nature makes it an interesting venue for your guests to visit and enjoy making it a truly unforgettable experience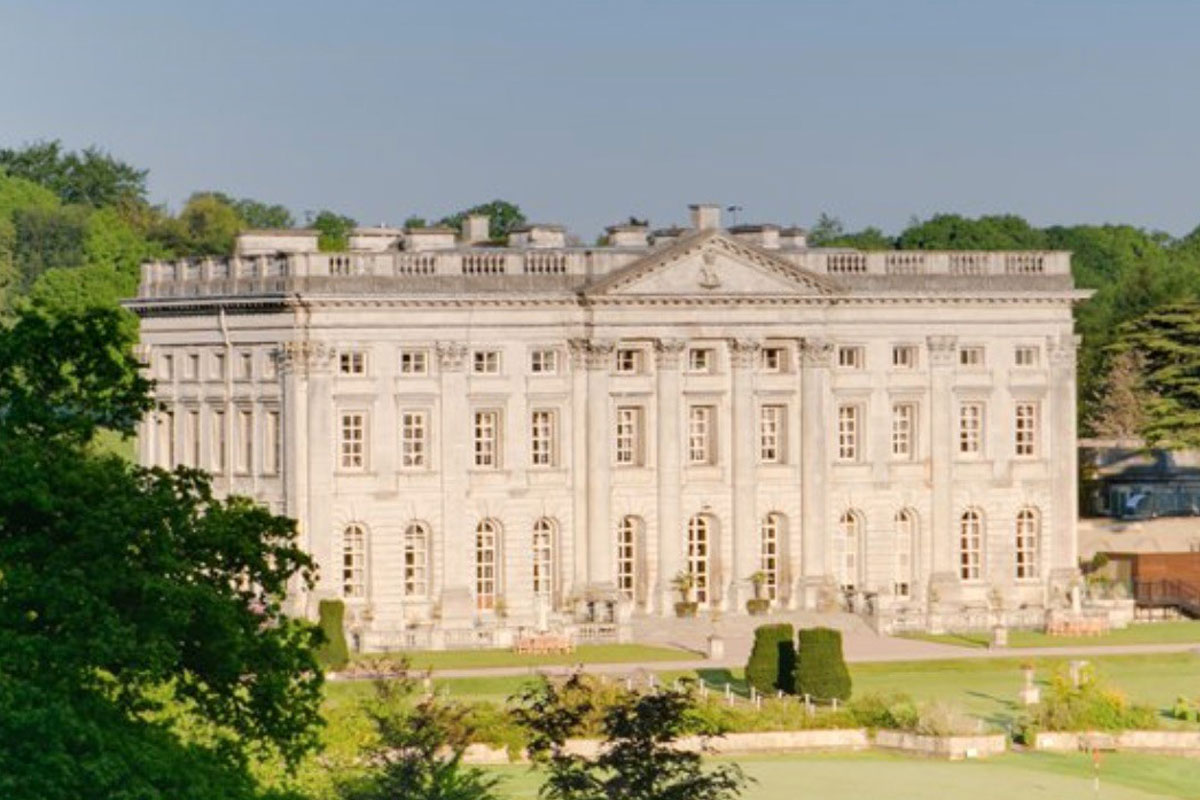 Moor Park Mansion House
If you are looking for a stunning location for your wedding Moor Park is the perfect versatile venue. The magnificent 17th Century Mansion House stands proudly within 300 acres of beautifully landscaped gardens, providing the most spectacular backdrop for your wedding.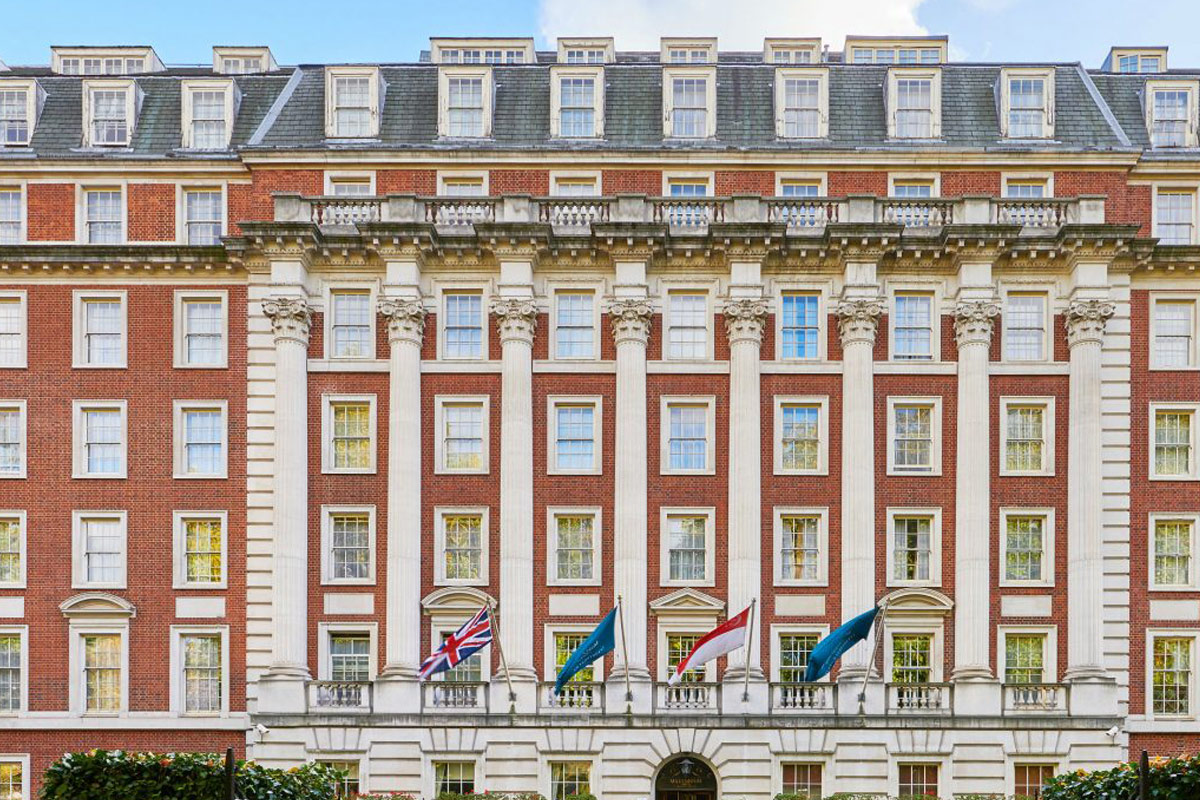 The Biltmore, Mayfair
Located in London's prestigious Grosvenor Square, The Biltmore features a magnificent ballroom which would make a gorgeous and luxurious setting for all types of lavish celebrations and more formal events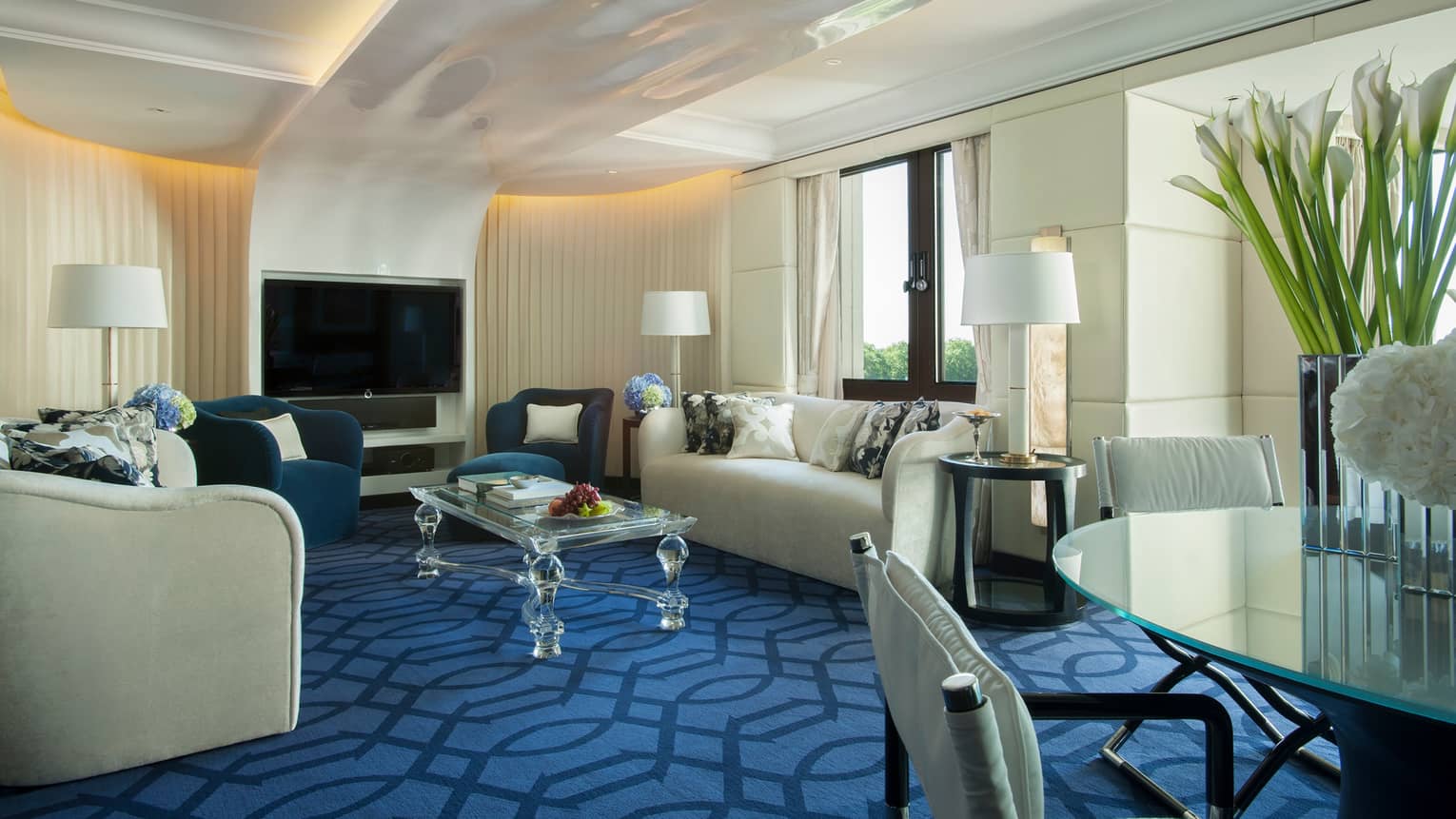 Four Seasons, Park Lane
With its prime location in the heart of Mayfair and an unrivalled selection of splendid private rooms, Four Seasons Hotel London is suitable for all types of events from small family gatherings to large celebrations and galas so what better choice could there be for a truly unforgettable wedding at the finest address in London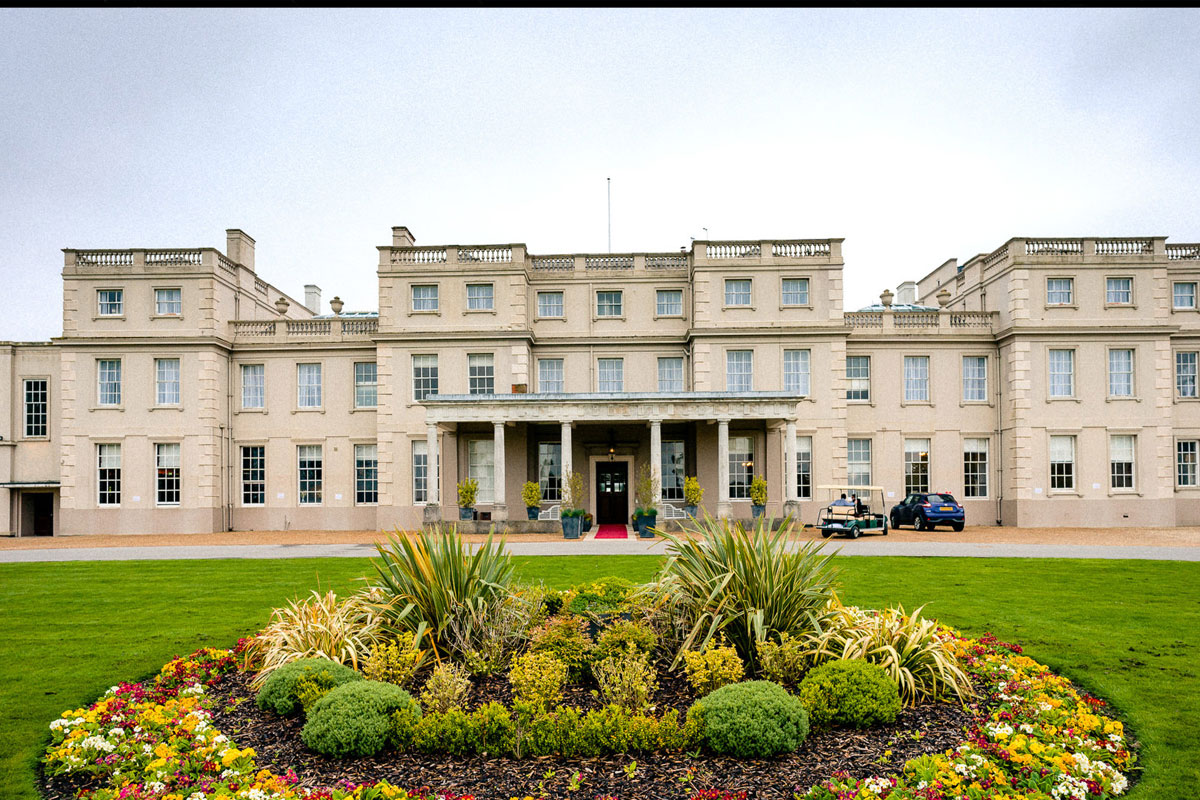 Wokefield Park
A sweeping drive, a stunning lake, picturesque gardens and an elegant Victorian mansion house set the tone at this leading wedding venue in Reading, Berkshire. The Terrace Suite in the Mansion House is ideal for a grand celebration - perfect for photo opportunities. For more intimate weddings, the Palmer Suite and Old Lounge are popular choices with brides, with their feature ceilings, chandeliers and stunning views across the lake lawn.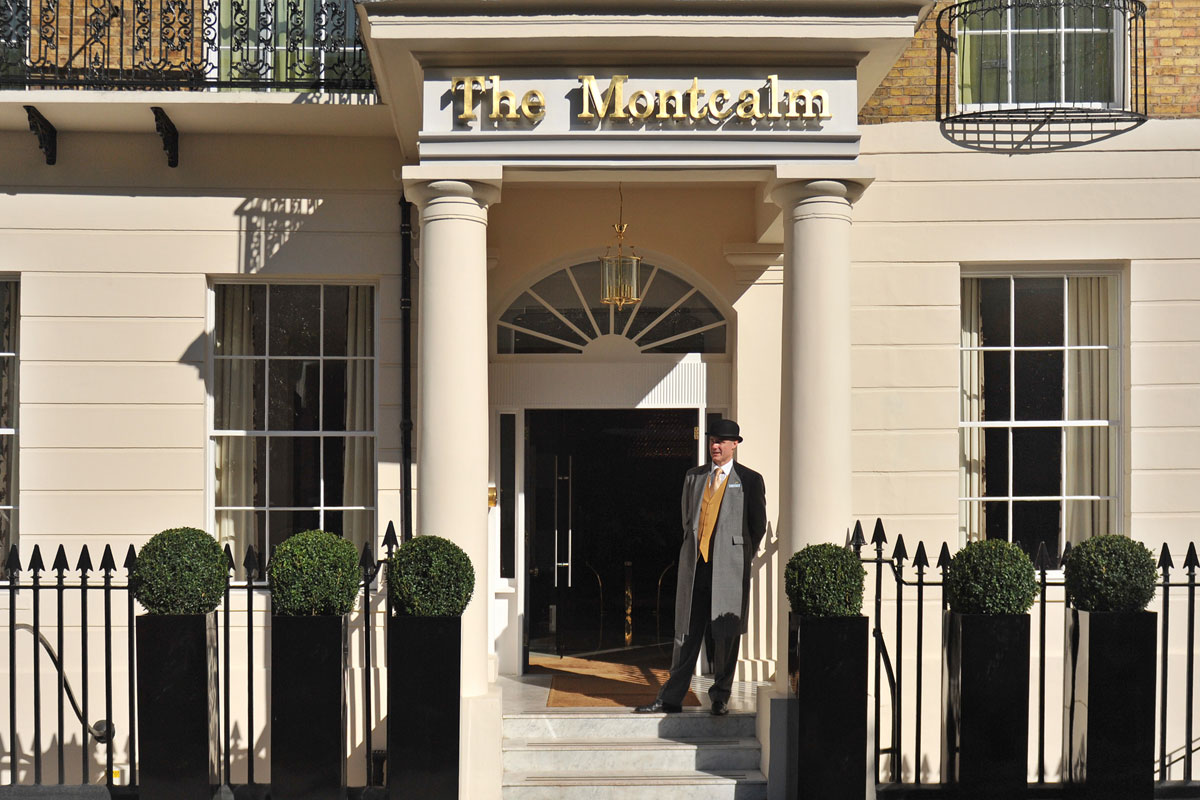 The Montcalm
The Grand Ballroom at The Montcalm is one of London's premier events spaces, perfect for a Central London reception and wedding. Glittering crystal chandeliers and macassar ebony wood bring a luxurious touch to the Grand Ballroom. This fabulous event space can accommodate dinners for up to 350 guests and 700 for cocktail receptions.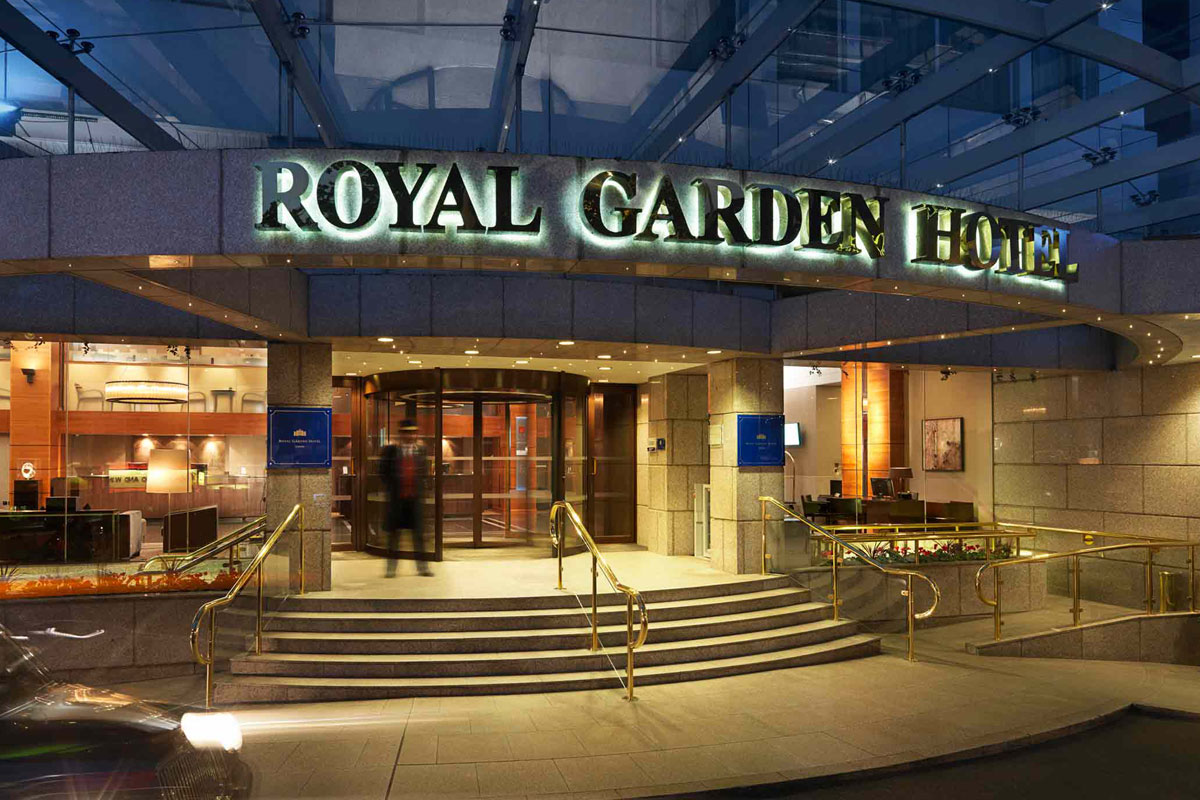 Royal Garden Hotel
Royal Garden Hotel provides with a 5 star effortless service making it a perfect venue for a luxurious and glamourous wedding in London giving a fairy-tale like feel, having a capacity of upto 400 guests for dinner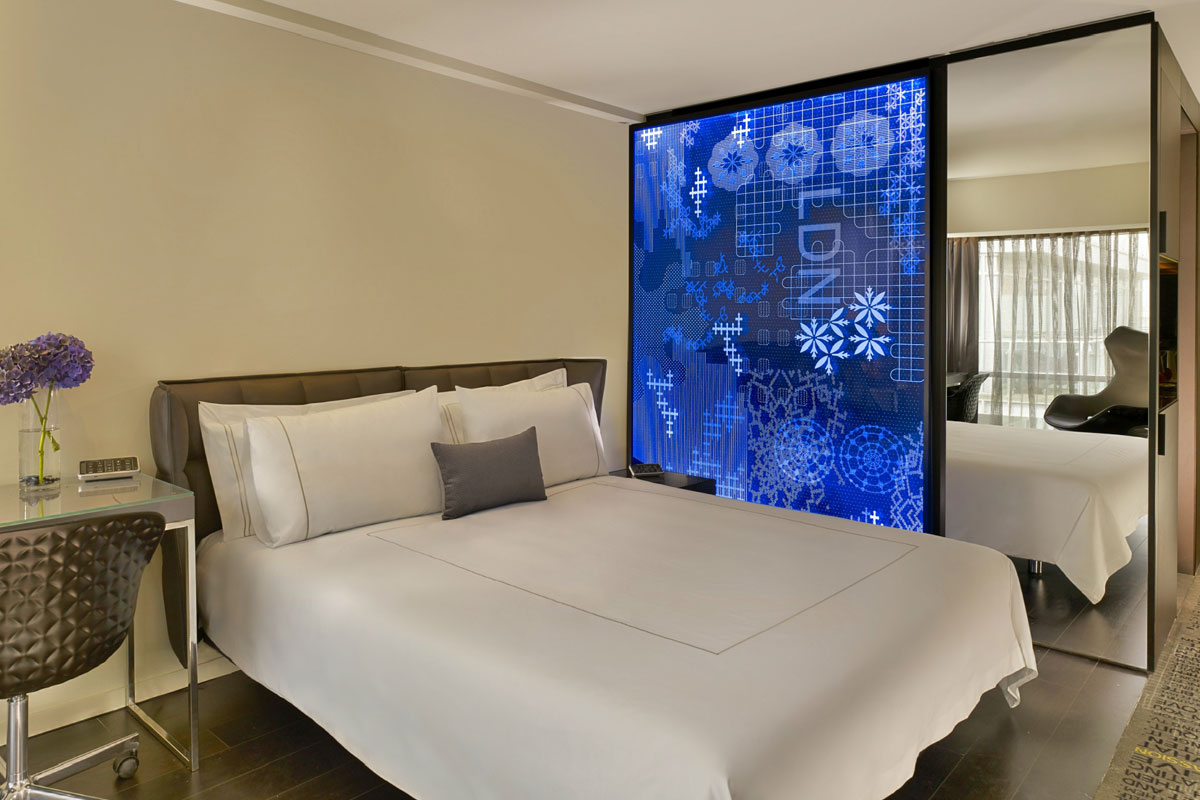 Riverbank Park Plaza Hotel
Standing majestically on the south bank of the River Thames and overlooking Westminster, the Riverbank Park Plaza hotel is an ideal venue in London's political, commercial and cultural heart. The hotel offers various suites with a capacity of up to 540 guests for a seated dinner.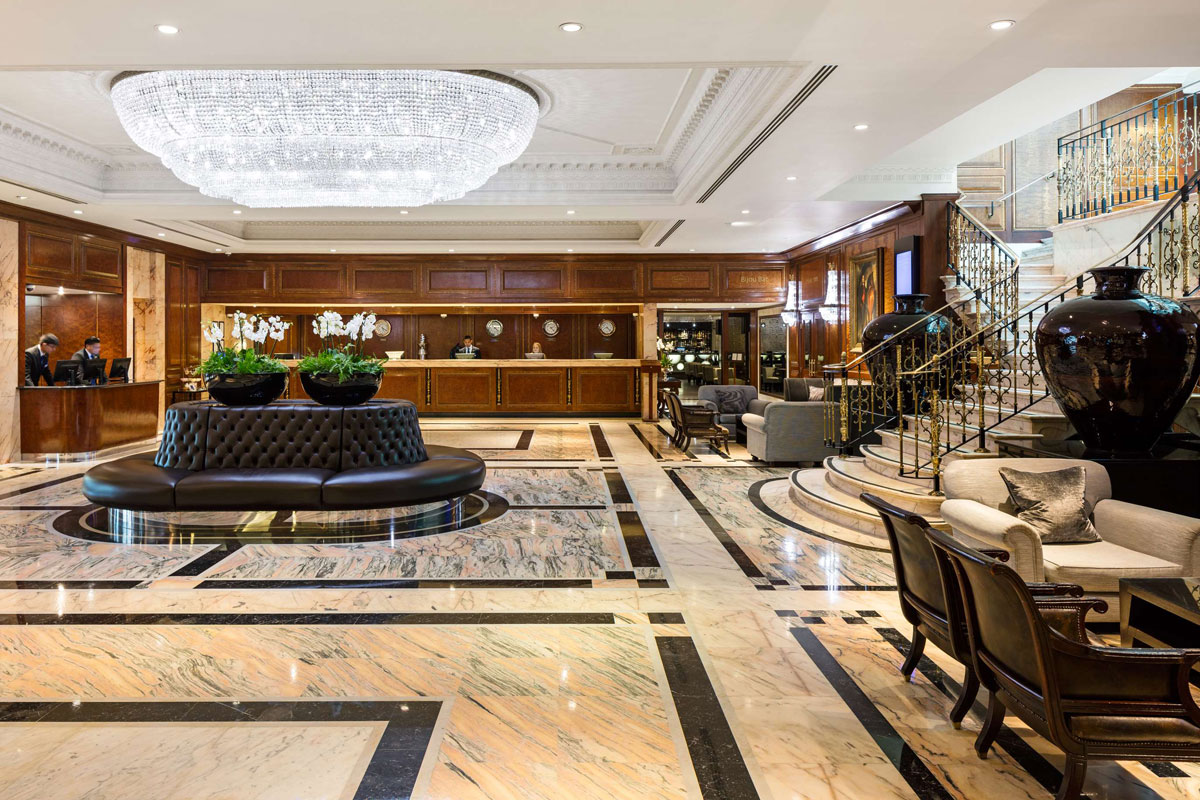 Radisson Blu Edwardian, Heathrow
Radisson Blu Edwardian Heathrow hotel offers a range of dramatic and grand spaces for up to 550 guests. One of the hotel's truly unique areas is the Newbury suite, offering a remarkable setting surrounded by tropical plants and an oriental bridge over a flowing waterfall with goldfish. Celebrate your special event here and create a truly unforgettable experience for your guests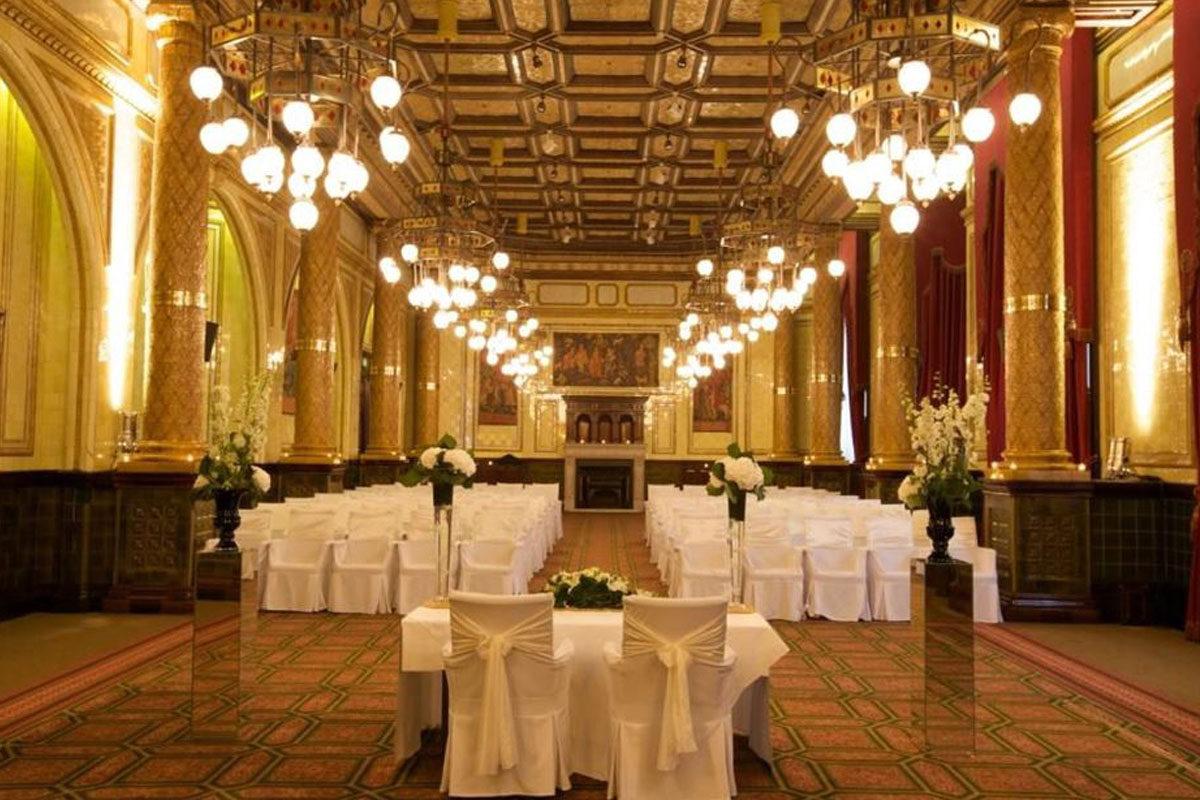 One Whitehall Place
One Whitehall Place is a five star outstanding London venue with grand marble staircase, glittering chandeliers, and remarkable views over the River Thames filling the rooms with natural light from the floor to the ceiling windows. With an impressive dedicated entrance and a magnificent marble staircase the venue offers a complete flexibility in how the spaces can be used ensuring your day will be just the way you dreamed it would be.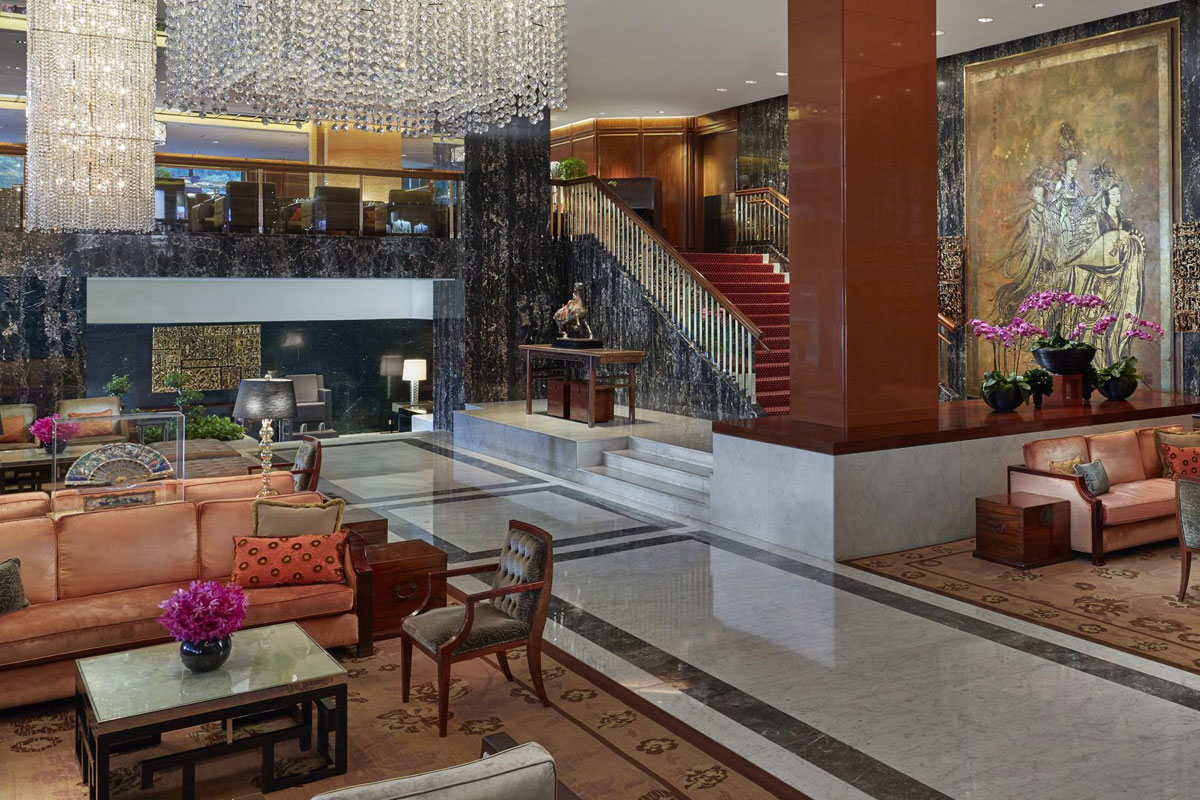 Mandarin Oriental, Knightsbridge
The luxurious event spaces at the Mandarin Oriental have hosted royalty, celebrities and countless high-profile social and business events for more than a century. The prime location for any event or meeting the venue offers the essence of timeless heritage with contemporary flair.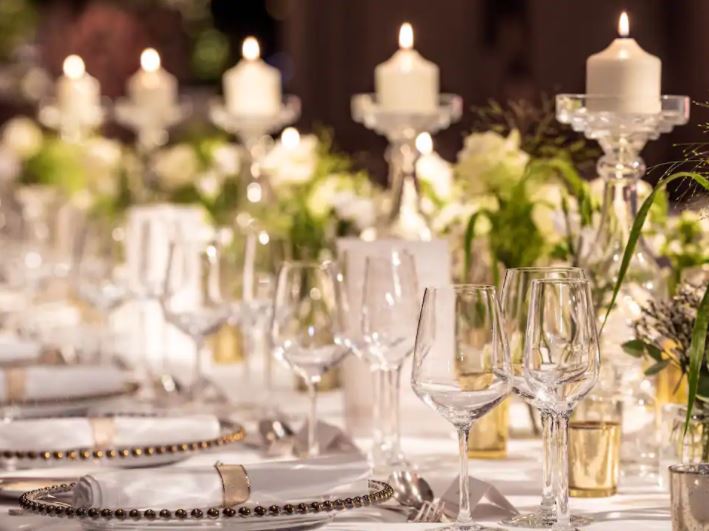 Churchill Hyatt Regency
Turn the wedding of your dreams into a reality at Hyatt Regency London - The Churchill. Choose from one of their elegant spaces inspired by Sir Winston Churchill's renowned style, romance and sophistication.
More Venue Suggestions from us
Laguna are a well known Indian caterer in London and have an excellent reputation as a Asian wedding caterer par excellence by offering our guests a unique service: one that's based on trust, value and unparalleled expertise.